TAKE ACTION: Let's keep up the enthusiasm!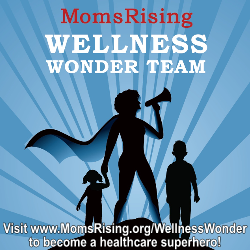 Tuesday was amazing.
Thanks to you (and thousands of other people across the country who have been working tirelessly to get the word out about health reform) the Health Insurance Marketplace had a great first day.
There were 4.7 million visitors to the Healthcare.gov website, 190,000 calls to enrollment hotlines, and 104,000 requests for live webchats on opening day. The site was so popular, we overwhelmed the servers and some people had trouble getting in. Fortunately, there is plenty of time to sign up!
The huge amount of traffic to Healthcare.gov shows that uninsured Americans can't wait to get signed up for health insurance. Their enthusiasm is a good sign that the Health Insurance Marketplace is already making a difference for the better in millions of American's lives.
Let's keep up the interest and enthusiasm by sharing some helpful information about how to sign up for coverage:
October 1st was just the first day in a six-month open enrollment period, so people have plenty of time to get signed up. You have between now and December 15th to sign up for health coverage that begins January 1, 2014.
Anyone who has questions about coverage can email us at healthbeat@momsrising.org for help.  We'll connect them to the appropriate resources!
One last exciting announcement: MomsRising just launched our MomsHealth.org website! Find out more info about health reform, read stories form MomsRising members, and share information with your friends right from the site! Check it out and please share with your communities.