Take Action!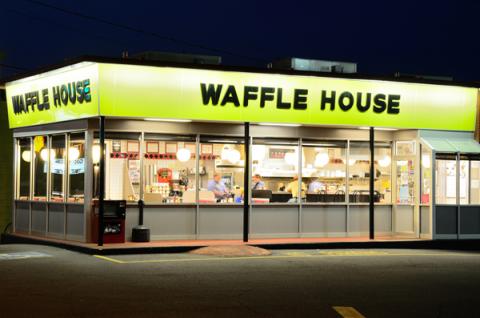 TAKE ACTION: Again, An AR-15
In the early hours of Sunday morning, a man wearing nothing but a green jacket walked into a Waffle House in Antioch, TN, and shot four people to death, injuring another four. Our hearts ache for the victims' families and for the Antioch community. 
But we are also furious that once again a murderous person reached for an AR-15, a weapon of war, and used it as it was designed to be used: to kill many people at once!
Tell Congress that it must act NOW to ban military-style assault weapons and high-capacity ammunition.
The AR-15 is the weapon of choice for mass murderers, including:
Aurora, Colorado (12 killed, 58 injured): AR-15
Newtown, Connecticut (26 killed, 2 injured): AR-15
Santa Monica, California (5 killed, 3 injured): AR-15
Colorado Springs, Colorado (3 killed, 58 injured): AR-15
San Bernardino, California (14 killed, 21 injured): AR-15
Orlando, Florida (49 killed, 50 injured): AR-15
Las Vegas, Nevada (58 killed, 851 injured): AR-15
Sutherland Springs, Texas (26 killed, 20 injured): AR-15
Parkland, Florida (17 killed, 17 injured): AR-15
Antioch, Tennessee (4 killed, 4 injured): AR-15
And make no mistake, the AR-15 and other semi-automatic assault rifles are weapons of war. Not only do they look like battlefield firearms, they also match the firepower soldiers currently bring to combat. Because semi-automatic weapons (one bullet per trigger pull) are more accurate and thus more lethal, the American military has been issuing M16s and M4s to most conventional troops without the fully automatic function since the 1980s, and have been training troops to fire M4s and M16s in the semiautomatic mode. Combat weapons should not be used against children and teens in schools, people eating breakfast out with friends, in church, or otherwise going about our regular lives.
This is unacceptable!
Tell Congress there's no time to waste. They must ban the sale of military-style semi-automatic assault weapons and high-capacity ammunition!
Right now, there is legislation ready to be passed in Congress that would get these weapons of war off our streets. Congress must take up that legislation and move it forward now. No matter what we learn about the Waffle House shooter's affiliations, hatreds, mental health, or background, his access to a weapon that was designed to kill large numbers of people quickly was why 8 people were slaughtered or maimed over the weekend.
It's nothing short of outrageous that civilians have access to the lethality of AR-15s and other military-style semi-automatic assaults weapons and high-capacity ammunition, which are meant for battlefields, not our schools, churches, streets and communities.
THIS NEEDS TO END NOW! Use this link to make your voice heard: https://action.momsrising.org/sign/wafflehouse_AR15/?source=blog
Please share this post with friends, family and other people in your personal network who also believe this is outrageous and ask them to sign too.
Just three days after the student and teacher-lead Protect Our Schools National Day of Action for gun safety, this latest mass shooting is yet another reminder that we must keep fighting for the safety of our families and communities.