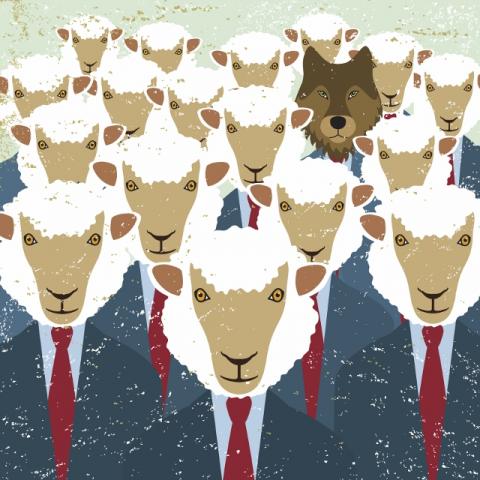 Take #5Actions This Week! Week of 4/24/2017
On your mark... get set…. go!!!  It's #5Actions time!  You can do all five of the actions on one day, or spread them out across the week, your choice. The important thing is not WHEN you do them, but IF you do them. One thing we know for sure is that if you do them, your actions will add up with others who are taking action, and together we're sure to have an impact.
Here are your #5Actions for this week:
1. Urge Congress To Stop a Fake Wolf-In-Sheep's-Clothing "Flex/Comp Time" Bill ASAP
—> ACTION: http://action.momsrising.org/sign/Reject_HR1180/
BACKGROUND: You've heard about fake news. How about fake names for bad legislation? Yup, that's happening too… but together we can stop it. A deceptively named, wolf-in-sheep's-clothing, "Working Families Flexibility Act" (H.R. 1180 / S. 801) was recently introduced in Congress and is headed for a vote very soon—and it's on us to make our voices heard to help stop it before it gets any momentum. [1] This is a big deal because if passed, this bill would mean a pay cut for working people and less—not more—workplace flexibility! This bill is moving forward quickly and we need to act now to make sure our members of Congress know that working parents aren't fooled by this. Vote NO on H.R. 1180 / S. 801!  Don't forget to sign our open letter here: http://action.momsrising.org/sign/Reject_HR1180/
2. Tell Trump, U.S. Health & Human Services Secretary Price, and Congress: Don't Mess With Our Healthcare!
—> ACTION: http://action.momsrising.org/sign/health-care-sabotage-2017/
BACKGROUND: We're still celebrating the March 2017 failure of the American Health Care Act (AHCA)—that would have stripped healthcare coverage from about twenty-four million people—to build enough support to pass in the U.S. House. But the fight for healthcare is far from over! President Trump, U.S. Health & Human Services (HHS) Sec. Price, and some members of Congress recently threatened to withhold health care subsidies paid to insurers as a way to 'force' Democrats to negotiate on a horrible health care bill that will still strip 24 million people of their health insurance! Not on our watch! These subsidies help 7 million low-income families afford health insurance, lift families, and boost our economy. *Tell Congress, President Trump, and U.S. HHS Secretary Price: Our health care is not a bargaining chip: http://action.momsrising.org/sign/health-care-sabotage-2017/
3. Pick Up Your Phone Tuesday Night (tomorrow night!)! -  Get on the latest MomsRising #KeepMarching Telephone Town Hall Training For Free! Tips & Tactics
—> ACTION: http://action.momsrising.org/survey/KeepMarchingTeleTownHall_PFL/
BACKGROUND: MomsRising's #KeepMarching Telephone Town Hall trainings are a great way to turbocharge your advocacy and get informed about the top issues impacting families today. Don't miss our next meeting, where we'll be covering Paid Family and Medical Leave, one area where exciting, positive things are happening at the local level across the country! During this #KeepMarching telephone town hall meeting, we'll do a deep dive and talk about why access to affordable, comprehensive paid family and medical leave is so necessary for families, employers and our economy—and get tips on how to pass policies like it. When you join the call, you'll hear answers to these questions: What is the current state of play? What happens next and what do we need to watch out for? We'll also shine a spotlight on the amazing grassroots activism happening at the state and local levels that has been critical for generating the momentum we're seeing on this issue. *Sign up to join us on Tuesday, April 25, 2017, at 9 PM EDT/ 6 PM PDT.
4. Watch & Share A New Video ASAP! Congress is trying to confuse the public about federal budget cuts. We're here to help you (and your friends) decode the national budget and speak out!
—> ACTION - Watch & click share on this! https://www.facebook.com/MomsRising.org/videos/10154346054986610/
BACKGROUND: Somewhere in the government there is a bureau of people sitting around a table brainstorming terms to confuse the public about the federal budget and thinking up things like: "Wait, don't call it a budget cut, let's call it a block grant!"  Right now we need to get busy decoding this nonsense for each other and raising our voices for families because some leaders in Congress are using these tricks to advance massive cuts to programs that matter most to our families' education, healthcare, and nutrition while giving even more massive tax cuts to billionaires and wealthy corporations. We are here to help out out with the decoding! Watch and share our new video on how the U.S. Congress is using complicated mechanisms to gut the programs that matter most to our families and then speak out: https://www.facebook.com/MomsRising.org/videos/10154346054986610/
5. Don't Let The President & Congress Hijack The National Budget To Build A Wasteful, Useless, And Harmful Mexican Border Wall! 
—> ACTION: Call 1-888-678-9477 to tell your U.S. Representative to OPPOSE funding for the wasteful, useless, and harmful Mexican wall in the budget negotiations!
BACKGROUND: Congress must pass a national budget this week. Americans 2 to 1 oppose building a wall on the Mexican border, yet President Trump is insisting that the national budget include funds for building the wall, which would stop the budget from passing, leading to a government shutdown. Building the wall will not keep us safer; it serves only to demonize immigrants. Tell your Representative to OPPOSE including funding for the wasteful and useless Mexican wall in the budget negotiations!
Thank you for all you do to make our nation stronger and a place where everyone can thrive! #KeepMarching!
P.S. Have you seen our "Nevertheless, She Persisted" button? It's STILL not too late to get yours ... or to get more! Click this link to make a donation in any amount and we'll send you a button: https://action.momsrising.org/donate/she_persisted/
---
Like what we're doing? Donate: We're a bootstrap, low overhead, mom run organization. Your donations make the work of MomsRising.org possible--and we deeply appreciate your support. Every little bit counts. Donate today on our secure website.
On Facebook? Become a Fan. Follow us on Twitter.
Want info from MomsRising.org in Spanish? Sign up to receive emails from our Spanish-language community, MamásConPoder.org!
What should MomsRising tackle next? Tell us what's on your mind.