Survey: Who clips their nails?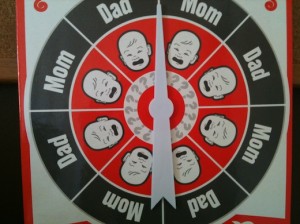 Studies show today's fathers are doing significantly more child care and housework than their fathers did.
Here's my question: Are these dads just folding more laundry, or are they also taking responsibility for the complicated logistics of family life?
And here's my other question: Do heterosexual couples divide up chores differently than gay and lesbian couples? A friend of mine, one of two moms raising a child together, suggested to me that straight couples might have something to learn from same-sex couples about egalitarian parenting. Is this true?
So I put together a short survey to find out who does some of the more detail-oriented stuff. It should take about five minutes to complete. I will publish the results in about two weeks or as soon as I have a good number of responses.
How are these responsibilities divided up in your house? Take the survey now.
Cross-posted from Working Moms Break.