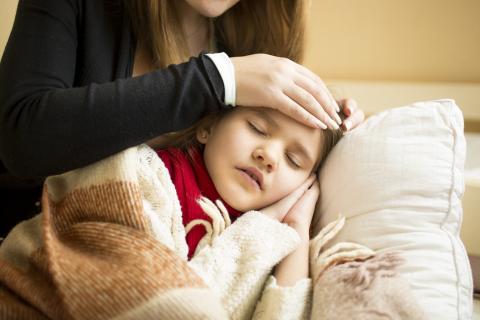 Support NC kin care and safe days, allowing workers to use their sick days when they need them
Exciting news! On the afternoon of Monday, April 29th, a bill is being heard in a committee of the NC General Assembly that would guarantee employees the right to use their sick days (whether paid or job-protected, unpaid) to care for a sick loved one, seek preventative care, or deal with the physical, mental, or legal impacts of domestic violence, sexual assault, or stalking.
The Enact KinCare Act (H899) would be game-changing for so many families, but in order for it to keep moving forward it has to pass out of the NC House State and Local Government Committee this afternoon. 
Whether it's to care for a sick child, take a parent to the doctor, or seek preventative care yourself, most of us will at some point need to use a sick day for something other than simply being sick ourselves.
For survivors of domestic violence, sexual assault, or stalking, the ability to have time off from work to seek legal, medical, or mental health assistance can be matters of life or death.
While some employers offer flexibility in using sick days, others do not, leaving employees struggling in difficult situations.
That's where this bill comes in. The Enact KinCare Act (H899) keeps our schools and workplaces healthier, keeps people in their jobs, reduces turnover, and boosts business productivity. Since the bill allows workers to use the paid or unpaid sick time they already have, employers are not required to offer any new benefit.
Critically, KinCare also allows working people to use their sick days as "safe time", supporting survivors of sexual assault, domestic violence or stalking to interact with the court system and police and seek medical care.
A kin care bill passed in Georgia with bipartisan support. North Carolinians deserve these same protections!
Can you send a quick email to the committee members right now letting them know it's critical that they pass this bill? They need to hear from you.