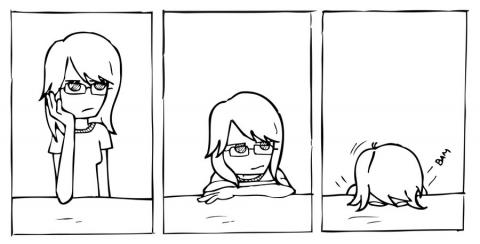 Stop asking me when I'm going to have a baby, because I just can't afford it.
I'm tired of hearing the questions. 
"What are you all waiting for? If you want two kids, you should probably get started soon…" or "Why are you even thinking about it?! You're so young - enjoy the time you have together now," and my personal favorite "Don't be worried, you two will make great parents."
As a woman who has been with her partner since the age of 17 and who is soon approaching 30, this topic comes up often. Why, when, and how I intend to have babies. I love that women feel an openness to have these conversations (and these conversations ARE important), but the questions often leave me dejected, resentful, hurt, and pressured. Not only because these questions support a social norm that assumes that what I do reproductively as a woman is open for debate or suggestion, but because these questions also imply that my choices are entirely emotional—and not financial.
Having a child in the United States is expensive. With childcare costing more than a 4 year college degree or a month's rent in most states, it's amazing how many people don't want to talk to me about the financial implications of having a child. Two kids?!? We can't even figure out how to afford one. My decision to hold off parenting isn't because I think children are going to suddenly make time with my husband unbearable or because I think we are going to be terrible parents, but because financially it just hasn't made sense. And I'm luckier than most. I'm working at a great organization that provides Paid Family Leave, but every time we look at childcare coupled with the other daily costs of a baby—it's still just too much.
I don't need someone to reassure me that I'll be a good parent. I need a financial advisor, and more importantly, policy change. Families like mine need investments in early learning initiatives to improve both affordability and access.  
Despite the fact that having a child is one of the leading causes of economic hardship in this country, people still freak out when I tell them why we've held off. It's like a "do not compute" screen pops up right in the middle of our conversation. I've heard everything from "just buy the clothing used" to "just add another cup of water to the soup." Hate to break it to you folks, but used clothing and a cup of water isn't going to pay the almost $14,000 dollars in infant care costs. We need to be able to have these conversations about the real hardships families face economically to have children, because we can't expect to see change otherwise. 
It's true that there is no "right time" to have a child, but whenever that time does come, it shouldn't come with the nauseating, gut wrenching fear of financial insecurity. It's time to stop asking women why they aren't having babies, and start asking the right question – how can we move national and state policy forward to better support new parents.  
In the same boat? Tell us your experiences childcare and preschool in the comments below or by going to our story page.