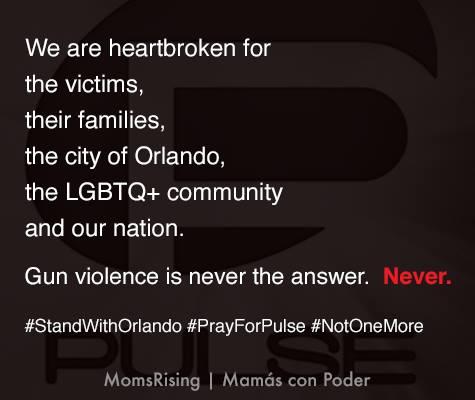 Statement from MomsRising on the Orlando Shooting
There are no words. We are heartbroken for the victims, their families, the city of Orlando, the LGBTQ+ community, and for our nation.
Gun violence is never the answer.
Today we mourn, tomorrow we rise for gun safety policies that bring real safety and real change.  And we rise to stand against all hate crimes. There were 372 mass shootings in 2015 alone. This can't continue.