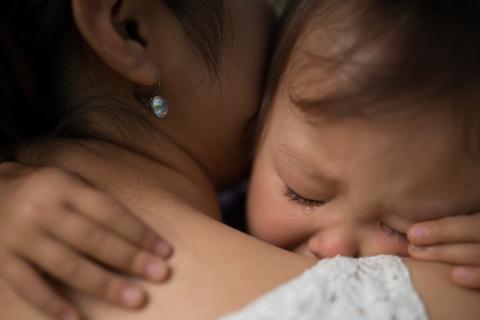 Stand with NC immigrant communities! Urge Gov. Cooper to veto HB 370
Family separation isn't something that's just happening at the national-level. Right here in North Carolina anti-immigrant lawmakers are stepping up their attacks on North Carolina's immigrant communities and the democratically elected sheriffs who have pledged to protect them.
HB 370, an anti-immigrant bill that forces sheriffs to help ICE detain and deport community members and will inevitably lead to more family separations, has already passed the state House, and now an even more extreme version is moving quickly through the state Senate. We expect the bill to land on Governor Roy Cooper's desk very soon, where he will have just 10 days to veto it.
This is urgent. We must stand up for NC's immigrant communities and families and reject this extreme anti-immigrant agenda. Send your message now telling Governor Cooper he must veto HB 370 when it comes to his desk. 
Across North Carolina in recent months, raids in local communities have separated families, traumatized children, and terrified communities.
HB 370, "Require Sheriff Cooperation with ICE," would only make this worse, forcing families further into the shadows, making them afraid to report sexual assault or domestic violence to the police and fearful to leave their homes to go to work, to take their children to school or doctor's appointments, or to participate in their communities. This bill would not make any of us safer. In fact, we know that extreme anti-immigrant laws like this one instead harm public safety by spreading fear and eroding trust between law enforcement and the communities they are sworn to protect.
So what exactly would HB 370 do? It would:
force every North Carolina sheriff to help Immigration and Customs Enforcement (ICE) deport community members and hold people in jail for prolonged periods, in violation of the Constitution;
remove protections for witnesses and victims of crime;
threaten to remove sheriffs from office if they refuse to carry out ICE's anti-immigrant agenda. 
Essentially, the bill would enlist the sheriffs of every county into Trump's deportation force. It turns any police interaction into an immigration status check and potential cause of deportation. With sheriff deputies forced to work for ICE, HB 370 would dramatically increase detentions and deportations, causing long-term damage to North Carolina families and communities.
Voters have rejected this approach. In 2018, North Carolina voters in many of the state's largest communities elected sheriffs who oppose anti-immigrant programs and have refused to do ICE's bidding. Now this bill would overturn the will of local voters by forcing sheriffs to participate in a program the federal government says is voluntary. 
Requiring law enforcement to honor ICE detainers and separate an even greater number of children from their parents, even temporarily, can have long-term effects on children.
Our partners at NC Child say it well:
Childhood traumas have been shown to have a significant impact on a child's health, quality of life, economic security, and education. Children experience significant psychological trauma when parents are detained or deported. Children also experience secondary traumatic stress from the detention and deportation of neighbors and fellow community members. Children carry this stress at home and in the classroom, and their bodies can carry the impacts of this trauma for years. As they grow older, children face a significantly higher risk of developing trauma-related disorders like Post-Traumatic Stress Disorder (PTSD) and Acute Stress Disorder. Research shows that they also face a higher likelihood of disease and illness, including obesity, hypertension, and cardiovascular disease, which can shorten their lives. 
It would also place an increased and unnecessary burden on our state's already overstressed foster care system. 
At the end of the day, it's simple. Families belong together. HB 370 would increase family separation, racial profiling, incarceration, and undermine relationships between immigrant communities and law enforcement – as well as the will of the voters expressed in the last election– while not making our communities safer.
Tell Governor Cooper that you stand with our immigrant families, friends, and neighbors in North Carolina, and that you urge him to veto HB 370. Send your note now!