Take Action!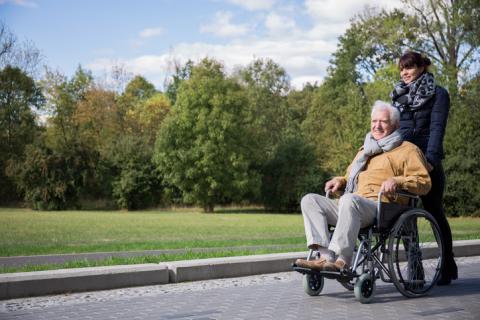 Speak out to protect Medicaid for Michigan families!
I have to tell you, I'm pretty fired up right now and as a fellow Michigander you should be too!
Why?
There is a bill moving through the Michigan State Senate right now that has the potential to take away the health care of millions of Michiganders. Medicaid is a proven program that lifts up our families in times of need—giving us much needed health care so that we can care for ourselves and our families.
Join me in speaking out now for the health care of Michigan families!
Medicaid expansion in Michigan received bipartisan support four years ago and it has been improving the lives of thousands of Michiganders who were previously without health care. But now it is at risk because some leaders in the legislature want to enforce strict "work requirements" and create barriers to access to health care. 
***Sign our letter to Michigan lawmakers now speaking up for health care programs like Medicaid, which boost Michigan families and our economy!
Here's what's going on: After getting the green light from the federal government and President Trump, a number of states are pursuing Medicaid work requirements and Michigan could be next with legislation being introduced in the Michigan Senate by State Senator Mike Shirkey. Senator Shirkey's bill would require many adults to work 29 hours a week in order to receive Medicaid. There are exemptions for pregnant women, caretakers of young children, and people with disabilities, but this type of legislation will take away the vital health care of countless Michiganders, disproportionately affecting women and people of color.
This attack on Medicaid could complicate and even eliminate the lifesaving healthcare provided for Michiganders with low incomes, including the 675,000+ that are enrolled in the state's Medicaid expansion program, the Healthy Michigan Plan. In addition, with no dedicated money to fund job creation or job training, this type of restrictive legislation wouldn't help anyone find a job or keep a job and, in fact, create an expensive burden on our cash-strapped state to carry out this harmful mandate.
Who would this hurt most? Women! Moms like Marie, who writes:
"Since I substitute as an Instructional Assistant, I don't control how many hours I work each week. There are also school vacations, holidays, snow days that affect my ability to work a certain number of hours each week. As a substitute, I receive no benefits, so I rely on Medicaid for my health care."
And Linda:
"It would be impossible for me to work because I am the sole caregiver of my 95-year-old mother. Due to her age and dementia, there is no way I could leave her alone while I work. Being unable to work left me struggling every month financially. I am on Medicaid which relieved some of the stress that I had to deal with. So it is very important that programs like Medicaid continue to help American families."
Join us in speaking out now to protect Medicaid and the health care that lifts up millions of Michigan families!
**Sign our letter now to state lawmakers telling them "keep your hands off our healthcare and protect Michigan families and our economy!" 
The entire premise of these new restrictions— that somehow people who are covered by Medicaid are lazy — is dead wrong. Six in ten adults who receive Medicaid are already working and many others are just between jobs. Among those who are not working, most report illness or disability, caregiving responsibilities, or going to school as a reason for not working. This is a direct attack on women, who do the lion's share of caregiving for children, elderly, and family members with disabilities.
While proponents of these new restrictions say they want to help more people work, the reality is that these new requirements will hurt working families already struggling to balance work and family and make ends meet—and also hurt our economy. Requiring documentation of every hour of employment to obtain vital health care creates more red tape headaches for people, especially those who are self-employed, have seasonal jobs, or who are caring from family members and making ends meet through short term informal jobs like babysitting. And it creates an expensive burden on the already stretched, cash-strapped Department of Health and Human Services, that would be tasked with carrying out this expensive, restrictive mandate.
Moreover, these types of restrictions put at risk women and children who are attempting to escape abusive relationships. Some women stay in unsafe relationships because they are financially dependent on their partner, including dependent on their healthcare. Medicaid allows women in abusive relationships to not only get necessary medical care, but provide them with the ability to leave abusive partners without fear of losing their healthcare. Creating barriers to that care is dangerous!
We should learn from other states like Washington and Louisiana that have tried instituting "work requirements" in the past. Rather than getting more people back into the workforce, work requirements led to more paperwork and less people receiving the health care coverage they desperately need—including many eligible people losing coverage. [6]
We need our elected leaders to move forward policies that lift up our families, not try to restrict us from healthcare when we need it the most.
**Sign our letter NOW to protect the health care our families and economy need in order to thrive. 
These policies are cruel, going after women and low-income families who are just trying to care for their loved ones, further their education, and make ends meet. This is why we need you (and your friends and family!) to speak out. Your voice can make a real difference in this fight! The State Senate is on recess now and when they return they will take up this bill again. We know that speaking out could stop this awful legislation in its tracks!
Once you take action, make sure to share this post with your friends and family and share our action link on Facebook. We need to get ahead of the game and speak out now before they move these destructive policies forward.
Thank you for continuing to speak out to protect the health care of Michigan families!
P.S. Are you currently or have you ever used Medicaid? How would an employment requirement affect you and your family? MomsRising wants to hear from you…your experiences with these programs matter! Share your story with us here.