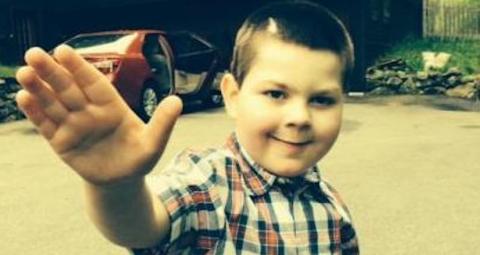 Speak out for people with disabilities and the ADA!
Actually happening: some in Congress are trying to dismantle the Americans with Disabilities Act, which prohibits discrimination against people with disabilities at work, in school, in public places, and more.
It's true. HR 620 - the ADA Education and Reform Act - is moving through the U.S. House of Representatives and is scheduled for a vote as early as tomorrow / Tuesday!
Sign our letter telling members of Congress to vote NO on HR 620.
Signed into law in 1990 under President Bush, the ADA requires businesses and public spaces to proactively provide access to individuals with disabilities, for example through acessible sidewalks and doorways.
Why is access so important? Regan - mother of a son with a disability and MomsRising member - says it best: "Imagine being in a wheelchair and having no way to enter your high school or even a store or restaurant in your community. There is no more effective way to tell people 'You Are Not Welcome Here'."
She continues: "It was extremely challenging to accept that (my son) Ethan would not have the life I had planned for him. But during those first few years, I realized that he could still have a good life. This was possible because of changes in our laws. Thirty or forty years ago I might have been forced to put my beloved child in an institution because at that time our society felt that people who were different were shameful and embarrassing. Nothing could be further than the truth. Ethan was the center of our family; the source of much laughter and love...I never had to worry about sending him away, and I was never ever ashamed of him. Often, I would think of how much parents like me had struggled in the past, and I am eternally grateful for the difference that advocacy by people with disabilities and their families made in Ethan's life." [1]
Indeed we have made tremendous progress. Parents, partners, neighbors, employers, children and communities have stood up and demanded access for people with disabilities in all areas of public life.
All of that is threatened by HR 620. The law would place a new and unusual burden on the individual who needs access. Unacceptable.
As the Consortium for Citizens with Disabilities Rights Task Force and other organizations wrote "We know of no other law that outlaws discrimination but permits entities to discriminate with impunity until victims experience that discrimination and educate the entities perpetrating it about their obligations not to discriminate." [2]
Shameful and wrong. No one should be denied access to a public space because of who they are.
** Sign our letter to your member of Congress demanding they vote NO on HR 620.
The ADA has been in place for 27 years, and provides important provisions to ensure people with disabilities are able to go to work, attend school, meet friends at a restaurant, shop, go to the doctor, and so much more. That access isn't just convenient, it's essential for people to live, work and thrive. It's fair and it's right.
HR 620 was drafted following overblown and inaccurate concerns with the existing law, including that businesses have trouble understanding the ADA and that unscrupulous lawyers are targeting businesses that fail to comply. Plenty of resources exist to support businesses, and unfounded lawsuits can be effectively addressed through other avenues including the courts. HR 620 does little more than enable business to shirk meeting their obligations. [3]
Can you add your name? Let's make sure our leaders know an attack on one of us is an attack on us all.
Thank you for being a strong voice for our communities!
[1] Read more about Regan and her son on the MomsRising blog
[2] CCD Rights TF and Allies Letter of Opposition to the Americans with Disabilities Act (ADA) Education and Reform Act of 2017 (H.R. 620), March 13, 2017.
[3] Myths and Truths about the ADA Education and Reform Act, ACLU