Guest Post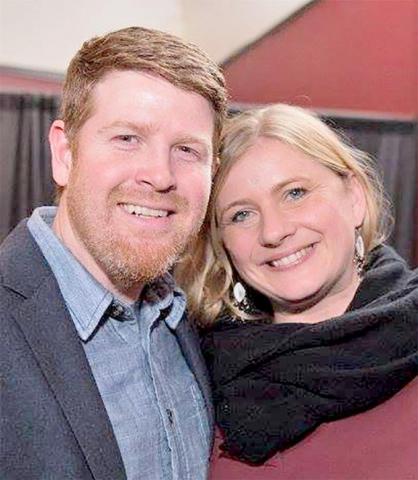 Small business owner Tiffany Turner supports WA's new paid leave program
Originally printed in the Chinook Observer on December 20, 2018.
My husband and I own four seaside hotels on the coast of Washington and Oregon as well as two restaurants and a distillery in the small town of Long Beach, where we grew up. As small business owners, we've always wanted to offer jobs that pay a living wage with generous benefits for our employees. We know that people in our town and communities all across Washington sometimes struggle to make ends meet and rely on tourism to make their businesses succeed. Like most small businesses, we want to give back by helping our community.
This means we make sure to not only pay our employees well, but to get to know them, too. In tight-knit communities like ours, we know when families are doing well or when Dad or Mom is grabbing extra shifts at the restaurant.
These relationships are one of the reasons I love my job: I get to celebrate with my employees when something good happens and see the difference my business can make in their lives.
But I can't always do as much as I'd like to for my employees. When they need time off to care for loved ones, I do my best to provide them with that time, but often we simply can't afford to pay them during their leave.
When I had my first son 15 years ago, I was a teacher. I needed to take time off, but paid leave wasn't an option. Taking unpaid leave was extremely difficult financially. And so now, when my employees have to take unpaid time off, it hits close to home. I know the struggle they are going through.
But I'm thrilled that soon this will no longer be the case for Washingtonians.
On Jan. 1, employees and some employers started making modest contributions to a statewide insurance pool to fund Washington's new Paid Family and Medical Leave Program, which will begin distributing benefits a year later, on Jan. 1, 2020.
The program guarantees up to 16 weeks of combined paid family and medical leave, ensuring my employees, and workers all over the state, can take the time they need to be with a newborn or newly adopted child, provide care for a seriously ill family member, or get treatment for their own illness. And for all these benefits, the average worker will contribute just over $2 per week from their paycheck — roughly the price of a cup of coffee.
What's more, as a small business owner, I don't have to foot the bill alone.
Through our four businesses, my family employs about 90 workers, the majority of whom are in Washington, with a handful permanently living in Oregon. Our business is small enough — fewer than 150 employees — that we will qualify for the state's small business grants to help cover the costs of providing paid leave. That feature makes Washington's paid leave program unique from any other in the country.
As business owners, my husband and I can choose whether or not we're able to contribute to the insurance pool — but either way our employees will still receive benefits through the Employment Security Department.
With our new statewide Paid Family and Medical Leave program, I can rest easy knowing my employees will be able to take the time off they need to care for themselves or a loved one. My employees are excited too — some of the couples I work with are even planning their families around the new leave program. And those who have to take unexpected time off to take care of an aging parent, a spouse, or a sick child won't have to deal with the added stress of choosing between caring for their family and a getting paycheck.
Our state's new Paid Family and Medical Leave program is truly a blessing for my business and my community, and I know the rest of Washington will benefit too.
Tiffany Turner is a small business owner from Long Beach and a member of MomsRising. Together with her husband, she owns and manages four hotels and two restaurants.