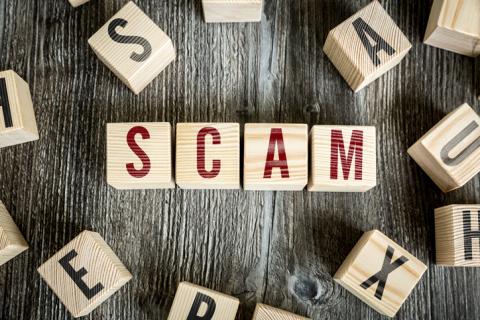 SIGN To Tell Congress: "Repeal the #TrumpTaxScam!
After two years, the evidence is in. President Trump's Tax Cuts and Jobs Act (aka the Trump Tax Scam) has made things much worse by exacerbating income and wealth inequality with the vast majority of the tax cuts going to the richest 1% and big corporations.
***SIGN OUR LETTER calling on the U.S. Congress to repeal the Trump Tax Scam and instead pass tax policies that boost our families and our economy!
President Trump and his sub-group of cronies in Congress are balloning the national debt and using their $2 trillion in tax cuts as an excuse to try and make deep cuts to SNAP (food stamps), school lunches, Medicaid, Medicare, and education programs.
No matter where we come from or what our color, we work hard for our families. But today, certain politicians and their greedy lobbyists hurt everyone by handing kickbacks to the rich, de-funding our schools, taking food away from hungry children, and threatening our seniors with cuts to Medicare and Social Security. Then they turn around and unfairly, and unjustly, point their finger for our hard times at poor families, people of color, and new immigrants to try to divide us and also to distract us all from the injustice of their policies.But we won't be distracted or divided.
Join together with people from all walks of life to fight for our future, just like we did when we won better wages, safer workplaces, and civil rights in our past. By joining together, we can create a tax system that is fair for all families, not just the wealthy few.
***Take a few seconds to sign our letter calling on the U.S. Congress to repeal the Trump Tax Scam and instead pass tax policies that boost our families and economy!
The claim was that giant, unpaid-for tax cuts for the wealthy and corporations would increase jobs, pay for themselves, give every family a big raise and really hurt rich people like Donald Trump. The evidence says otherwise.
REALITY: The richest 1% are getting an average tax cut that's 75 times more than the average tax cut of the bottom 80%―$50,000 vs. $645.
REALITY: Donald Trump and his family will benefit personally by millions of dollars from five features of the tax scam: lower top income tax rates; the deep corporate tax cuts; a weakened estate tax; a tax break mostly benefiting wealthy business owners like Trump; and real-estate loopholes the tax law opened.
REALITY: The total cost of the tax cuts is estimated at $1.9 trillion, according to the Congressional Budget Office, which will be added to the national debt and is being used by Trump and his friends in Congress to try and make deep cuts to SNAP, school lunches, Medicaid, Medicare, and more. 
We demand Congress listen to moms, dads, and concerned people and repeal the tax cuts for the rich and mega-corporations and pass tax policies that works for all of us. ADD YOUR NAME TO OUR LETTER!
What would a tax system look like that lifts up working families rather than wealthy corporations and the uber-rich? For starters, Congress can pass policies like the Working Families Tax Relief Act—a bill that makes major improvements to the Earned Income Tax Credit (EITC) and Child Tax Credit and puts money back in the pockets of working families. This bill alone would raise the incomes of 46 million households and would lift 11 million children out of poverty. 
In addition, we need tax policies that make the wealthy and mega-corporations pay their fair share. This includes, raising taxes on the super-rich, both on high incomes and accumulated wealth; reforming taxation of investment income so that wealth is taxed more like work; reinvigorating the corporate tax code by raising rates, closing loopholes, and repealing incentives to offshore profits and outsource jobs; and ending tax breaks for wealthy businesses, such as a special real-estate provisions that have benefited the Trump family. 
These actions will create a fairer tax system that centers the work and well-being of working families rather than the mega-wealthy and corporations. Plus it will boost our economy!
***SIGN OUR LETTER NOW speaking out against the #TrumpTaxScam and calling on Congress to pass working family tax credits, like the EITC and Child Tax Credit!
We will be sending your signatures to the full U.S. Congress next week on the anniversary that President Trump signed the Tax Cuts and Jobs Act into law. We want to make sure we have as many signatures as possible, so after you sign our letter, forward this email to your friends and family and post our action link to Facebook.
Thank you for speaking out against this terrible, horrible, no good, very bad tax law for the past two years. Together we can build a brighter future for our families!
P.S. Join us and our partners on Wednesday, December 11th at 2pmET for the #2YearsofTCJA Twitterstorm. You can find all the info at this digital toolkit our friends at Americans for Tax Fairness put together.