Take Action!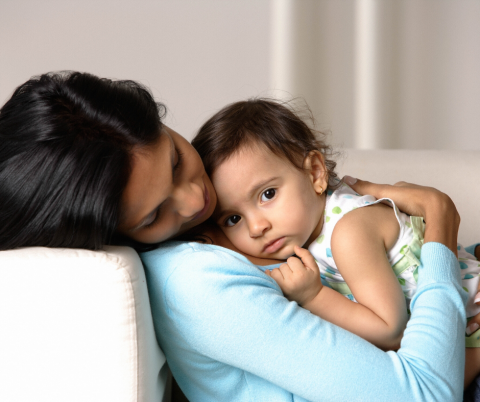 SIGN NOW: We cannot tear immigrant children from families during COVID-19
As the world responds to an unprecedented crisis unfolding from the COVID-19 pandemic, many families are staying home with their children, caring for them with the hopes that they will stay healthy and safe. Yet right now, the Trump administration is forcing immigrant families in detention centers to face the perils of both separation AND exposure to this deadly disease.
All children need to be healthy and secure with the people who love them. Click here to tell President Trump, Congress and ICE to stop tearing children and families apart and release detained families together!
So what is going on?!
Last week U.S. District Judge Dolly Gee ruled that all children detained for more than 20 days at ICE Family Residential Centers (FRCs) must be released no later than July 17, 2020. This is in accordance with the Flores Settlement Agreement, which only covers children - not their parents or caregivers. The order to release the children by July 17 came after plaintiffs in a long-running case reported that some children in detention have tested positive for the virus. 
While we applaud Judge Gee's decision, we are very concerned ICE may use this court order to attempt to tear children away from their parents again. In fact, just this past May, ICE attempted to coerce detained families into a cruel choice: sign away their rights to their children so they could be let out of jail and be placed with a sponsor, or remain detained indefinitely in jail. 
No mother or father should ever be forced to make this choice!
Children and parents come to our country seeking safety from violence and persecution, instead, they are thrown behind bars often in crowded conditions with inadequate hygiene and negligent medical care in the face of COVID-19. More than 2,500 adult immigrants have tested positive for the coronavirus while in ICE custody, according to the agency's latest tally. There is absolutely no reason for children and families to be facing this risk as relatives and community sponsors are ready to receive them.
Tell President Trump, ICE, and Congress: Free the families together! Click the link to take action now: https://action.momsrising.org/sign/free-the-families-covid19/?source=blog
Now more than ever, children should be safe and secure with the people who love them.
Let's ensure that every family is able to protect their children and keep them healthy. Join us in demanding all families be released together immediately, and that these family jails be permanently shut down. Free families now!