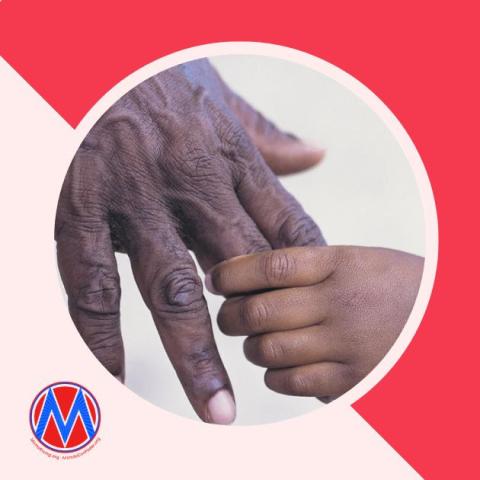 SIGN: Don't rekindle Trump asylum policies! Show some love to migrant families!
We all want the same thing – a safe place for our families to live and thrive. That's exactly what parents are looking for when they reach our border and request asylum. We all want our children to be alive and well. For some parents that means they have to trek international borders to keep themselves and their children safe from persecution and violence.
QUICK SIGN: Show some love to asylum seekers, say NO to Trump initiated immigration policies! Let's leave them in the past where they belong! *When you click, you'll automatically sign on if we already have your information.
One of the driving factors for families arriving to our border seeking asylum is the shocking femicide rate (murders of women) in Latin America that only ballooned during the pandemic. In Honduras and El Salvador there's a reported 4.6 and 2.4 femicides for every 100,000 women in 2011, some of the highest in the world. [1] This has left hundreds of children and dependents motherless, forcing unaccompanied children to arrive at our border. Both El Salvador and Honduras are among the top four nationalities of families and unaccompanied children arriving to our Southern border. [2]
Moms know the importance of keeping their children and families safe. We know we have to do more on our border to protect those fleeing violence hoping to find asylum here. 
Since Trump took office, our country has been chipping away at the asylum system with incredibly harmful policies like Remain in Mexico, Title 42, the Muslim Asylum Ban, Expedited Removal, to name a few, that put women and children in danger. For example, under Title 42's mass expulsions there have been nearly 10,000 reports of kidnapping, rape, trafficking, torture and other attacks on people blocked or expelled to Mexico. [3]
What's happening? Now, the administration is resurrecting a Trump-era policy called the asylum transit ban. This transit ban would require desperate asylum seekers to apply for protection in a country they transited through, which could potentially be as dangerous as the one they left behind, before requesting asylum at our border. Courts had struck down the policy under Trump as it put asylum-seeking families and children in further danger while creating racial and economic barriers to those fleeing violence. [4]
Our nation cannot, and should not, block vulnerable asylum seeking women, children, and families from finding safety within our borders. The right to access asylum upon arrival at a U.S. border is foundational to international and domestic refugee law. [5] Blocking and expelling people seeking protection at the southern border not only contradicts U.S. and international asylum law, but it also endangers already vulnerable families and children.
QUICK SIGN: Help keep toxic Trump immigration policies in the past with your ex! *When you click, you'll automatically sign on if we already have your information.
A large majority of Americans support granting asylum to people fleeing persecution. [6] That's why we need to protect the asylum process and ensure that those seeking safety at our border are treated with dignity, compassion, and respect.
Don't forget to add your name! When you click, you'll automatically sign on to our letter that reads: 
Dear Secretary Mayorkas: 
We need a just and humane asylum system that treats parents and children arriving at our borders with dignity and respect. Those fleeing persecution and seeking safety here can, and should, be treated humanely and fairly. 
The moms of America ask you to unequivocally reject the cruel asylum policies of the Trump Administration, some, like Title 42, that are being utilized to this day and to keep from using them ever again. It is a human right to seek asylum and placing cruel barriers to the process, like the transit ban, that discriminate on the basis of race and financial wealth, only puts the lives of vulnerable parents and children in danger. 
We can create a fair, humane, and efficient asylum system that doesn't separate families or hold unaccompanied minors in immigration detention or force families to live in tent cities along the border, putting women and children in danger. 
We ask you to defend the right to seek asylum, lead with strength, and help our nation live up to its values and become a beacon of hope and safety for people fleeing persecution and violence.
**Make sure to sign our letter now calling on the Administration to break-up with Trump-era policies and restore asylum at our border! *When you click, you'll automatically sign on if we already have your information. 
Together we are a powerful voice for the wellbeing of immigrant children and parents.