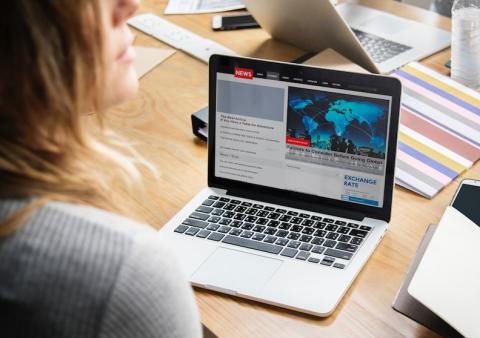 Should You Talk to Your Kids About What's Happening in the News?
Beyond sharing the who, what, where, and when, explain why something happened and how big of a deal it is. This provides context and perspective. Also, tell kids a bit about how media functions, so they appreciate the relationship among news outlets, sponsors, and viewership. Take care when discussing the news, taking into account kids' ages and temperaments and any special circumstances.
Here are some tips on talking to kids about what's happening in the news:
Separate the important stuff from the noise. The election of a new president is important. Lady Gaga's new boots are not that important (relatively speaking).
Share your values. Take the opportunity for real conversation. Listen to what your kids think and feel. Share your thoughts.
Set the record straight. According to Common Sense Media's News and America's Kidsreport, less than half of kids can tell fake news stories from real ones. Correct their versions of the events if they come home with misinformation. Use these sites to fact-check the news.
Help kids understand the impact on them. Most kids say that the news media has no idea about the experience of people their age. Help them relate news events to their own lives.
Help kids express their feelings. Most kids feel afraid, angry, and/or depressed about the news. Give them the opportunity to share what they're going through.
Get even more tips on explaining the news to kids.