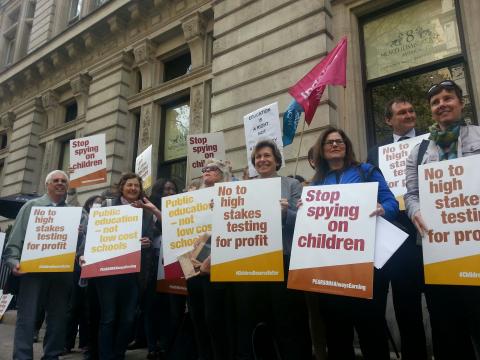 Should corporations be watching our kids?
As a mom, I have to address the reality of social media in my children's lives, along with balancing the privacy they need to grow and mature in a world I am handing off to them. Part of that is keeping them safe from predators by teaching them how to navigate technology they are more comfortable with than I am.
Which is why, when I learned recently that behemoth testing company Pearson is spying on our kids online, my protective instincts flew into high gear.
There is evidence all over this country that students continue to expect a seat at the table to shape their world. We all underestimate students' determination and acumen at our own peril—even an international testing conglomerate. Testing authorities and Pearson may want to consider that it might not be ignorance that leads students to post these things on their social media sites, but that it is actually their acute critical-thinking skills.