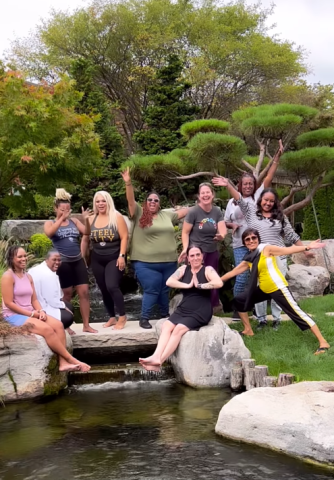 September Member Recap: Dedicated Moms at the Heart of Community Change
In the crisp embrace of September, devoted MomsRising members gathered with determination and enthusiasm to create MOMentum for change. As the month unfolded, members engaged in a series of pivotal meetings that spanned from strategic sessions with elected officials to heartwarming gatherings at community events.
Their mission was clear: to amplify the voices of moms and families, driving positive change in their communities and beyond.
Here are a few highlights of the incredible efforts of these MomsRising's members.
MASSACHUSETTS MOMS MEET WITH REP. CLARK
Eight of our mom members from her district met with Massachusetts Rep. Katherine Clark, the House minority whip. The meeting came at a critical moment in the childcare cliff crisis. NBC Boston covered the story here.
PENNSYLVANIA FELLOWS REJUVENATE
Our Pittsburgh Fellows are spending this year deepening their skills to be advocates for early learning, workplace justice, and maternal justice. On a recent Sunday afternoon, they took an important and much-needed pause to center self-care at the Rabkin Japanese Zen Garden. Taking time to rejuvenate is a critical and recurring step on our change-making journey. We are so thankful for everyone who took a step back from their busy lives and focused on their own well-being with us.
WASHINGTON MEMBERS PRESS FOR INVESTMENTS IN CHILDCARE
Washington State MomsForce Fellow Isabelle organized a family-friendly advocacy meetup to write postcards to state legislators about the importance of investing in high-quality, affordable child care, maternal and child health, and other programs during the upcoming legislative session.
Washington moms also met with Washington Rep. Kim Schrier to highlight the need for action on these same issues.