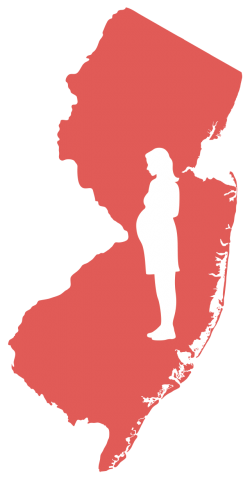 Send a thank you to Gov. Murphy for standing up for maternal health!
In the past few weeks, New Jersey took a MAJOR step forward in addressing our state's maternal health crisis when Governor Phil Murphy signed five maternal health bills into law. The passing and signing of these bills is crucial because currently, our state ranks 45th out of 50 states in terms of maternal deaths. In fact, thirty-eight women die, on average, for every 100,000 live births in New Jersey, compared with 21 nationally. For Black women, New Jersey's maternal mortality rate is the highest in the nation, at 102.3 deaths per 100,000 live births.
-> Click here to send a quick note to our Governor--thanking him for signing five pieces of maternal health legislation into law!
These new laws are important and needed because they will:
Provide Medicaid coverage for doula care;
Establish a Maternal Mortality Review Committee;
Establish a perinatal episode of care pilot program in Medicaid;
Codify current practice regarding completion of Perinatal Risk Assessment form by certain Medicaid health care providers;
Provide health benefits coverage for certain non-medically indicated early elective deliveries under Medicaid program, State Health Benefits Program, and School Employees' Health Benefits Program.
These are all important steps when it comes to addressing the factors behind our poor maternal health outcomes-- factors such as a lack of quality healthcare access, a lack of streamlining of hospital protocols, insufficient data on maternal health, and high c-section rates in our state. In fact, New Jersey has one of the highest c-section rates in the country, and though c-sections can be a life-saving procedure to be used when complications arise during the birthing process, research shows the invasive surgery is being dangerously overused. Access to doula care can help lower c-section rates overall, therefore, lowering maternal injuries and birth complications.
-> Send a letter to Governor Murphy today--thanking him for taking important steps to ensure that New Jersey becomes a safe place to give birth.
We still have a lot more work to do when it comes to improving birth and maternal health outcomes for those who give birth in our state, but it's good to know that we are heading in the right direction. We must continue this momentum to ensure that lives are saved and that our kids can grow up and thrive with their moms by their side.