Take Action!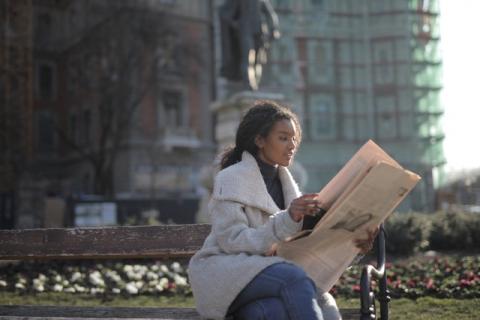 Send a letter to your local paper saying #Savethe600 for unemployed workers!
Out-of-work moms and dads are trying to figure out what the heck they are going to do if their $600 per week boost in unemployment benefits expires at the end of the month while we're still in a pandemic.
The clock is ticking and we need YOU to take action!
***Send a quick letter to your local paper calling on the U.S. Senate to immediately pass key provisions in the House-passed HEROES Act and extend the $600 per week boost in unemployment benefits! (It's easy. When you click here we'll walk you through all the steps to submit a letter to the editor)
Here's what's going on: The CARES Act, passed by Congress in late March, provided an extra $600 per week in federal unemployment benefits to make struggling workers whole during this pandemic and to stimulate the economy. But that enhancement will arbitrarily end on July 31st. That means millions of unemployed workers are about to take a $2,400 per month cut in pay unless Congress takes immediate action. With cases of the virus surging in many states, an unemployment rate still sitting at around 13.3%, and 59% of CEOS saying they are implementing hiring freezes, now is NOT the time for Congress to short change struggling Americans and undercut our economy. 
Why do letters to the editor matter so much? Simply put—Senators read their local papers! By submitting a letter you are helping us raise the profile on this very important issue and ringing the alarm bells that we expect the Senate to take immediate action to help unemployed people when they return to Washington, D.C. next week.
Don't worry—sending the Letter to the Editor is super easy and fast! When you click on the link above, we'll lead you through a quick process to write a Letter to the Editor to your local newspaper. This tool is pretty magical—you can easily edit our pre-drafted letter, if you wish (inserting your personal story if you have one!), and send it to your paper with just a few clicks.
The pre-drafted letter (which you can edit when you click through to the link!) simply says:
"Unemployment Insurance is a vital lifeline for families and stimulus for the economy that will be critical to our nation's economic recovery from the COVID-19 crisis. We need Congress to ensure this safety net will be available to all who need it until our economy has sufficiently recovered. In particular, the U.S. Senate must take immediate action and continue the $600 per week boost past the arbitrary July 31st deadline and tie its phase out to economic indicators. Failing to do so would mean more than 25 million workers will lose the $600 federal unemployment supplement, to the tune of more than $15 billion per week. That is money our families and economy needs to survive!
The $600 per week is one critical element of the House-passed HEROES Act—legislation that is a crucial starting point for the next emergency policy package, which our families and economy need to get through this pandemic.

Without a strong Unemployment Insurance system our families will continue to suffer and our economy will be slow to recover. We need our Senators to act now!"
***Can we count on YOU to send a letter to your local paper!? We'll walk you through all the easy steps so you can make your voice heard on this important issue.
After you submit your own Letter to the Editor, please share this post with friends—and please also post the action link on Facebook, including in any Facebook groups you are in. The more of us who send letters, the bigger the impact will be.
Thank you so much for speaking out for unemployed workers!
P.S. Along with your letters to the editor, we want to be able to send your stories to the Senate as well. Share with us how Unemployment Insurance is helping your family during this pandemic.