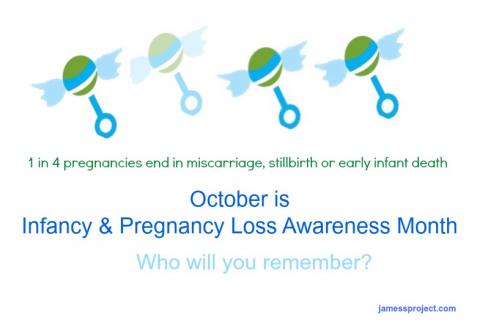 Saving Baby: Learn How to Safely Navigate The Healthcare System
When we hear that some one is expecting a baby, we wait for the next big announcement: girl or boy.
Sadly for one of every four babies the next announcement is about a death from miscarriage, stillbirth or early infant death. (World Health Organization 2013) 
WAIT - PLEASE! Do not turn away. We can save more babies. When we fail, there is still healing that can happen for the grieving parents, families, and clinicians. 
The United States infant mortality is among the worst in the industrialized world. (CDC, 2013) I met a hospital bereavement counselor the same month my son was born (another thing I never knew existed until that same time frame) who invited me to a Memorial & Candle Lighting. I didn't know what was happening. But I remember my shock in seeing the board room of the hospital nearly Standing Room Only full of moms, dads and the occasional grandparent. The cost of admission was steep - the death of a baby. 
In 1988, former President Ronald Reagan declared Infancy and Pregnancy Loss Awareness Day which has expanded to the entire month (the official day is recognized as October 15). 
For every baby that makes it home from the hospital or the birthing center or the doula or just survives the delivery - there is one soul who fades away. 
I needed to understand why my child became a shadow.
My little guy, James,  was lost due to a series of preventable medical errors. I began to learn and advocate on the following patient safety threats and more:
 implement pulse ox screening for all newborns to detect the most common birth defect (congenital heart defects);
 the passage of legislation to ensure all Pennsylvania newborns receive CCHD pulse ox screening (Begins October 2, 2014);
 a safer nurse-patient ratio and appropriate passage of legislation;
community based education on hand washing awareness to reduce infections (Henry the Hand Foundation);
messaging for transparency in communication post adverse event.
If I had understood how to effectively research a clinicians professional history and success; how to communicate efectively with his care team; advocate that I be a member of his care team; how to prevent hospital acquired infections; how to implement the family activated rapid response team there would have been a shot for my son to be alive today.
Every time I received an answered, it provoked a new round of: "Why/how can that happen?
Ultimately, in addition to being an Engaged Patient, we must also protect our homes - our environment. Every bit of the world is seeping through the protective barrier of the amniotic sac. Take children outside. Ensure that they are being brought up to appreciate the natural world so they will protect it. Ensure they receive high quality learning from an early age so they share knowledge with others. In turn, they will be wise enough, healthy enough to continue to grow a safe community. All of the issues of MomsRising when addressed together create a harmoney for our babies.
Today there is a new, free, online resource for parents and patients in general to gather some of this information so they can be an effective and engaged patient - a member of their own healthcare team. 
Engaged Patients is a project of the Empowered Patient Coalition 501(c)(3) focusing on creating a grassroots social movement to inform and engage the public to participate in their health care experiences. This is a wonderful first stop for new and expectant parents to start understanding the complexities of being their baby's patient advocate. 
Clinicians have regular access to an enormous amount of data regarding treatment options, safer care, and possible outcomes. In today's complex healthcare world, the patient must have equal access to information. Engaged Patients is a vehicle through which vetted, evidenced-based best practices and reliable information can be directly distributed to the patients and their families. Every person who completes a brief survey about using any of the many free resources gives us the crucial data we need to show that patients want to be engaged – and that they are willing to make every effort to improve their health and health care delivery.
Please join EngagedPatients.org here so you can be a member of the care team and help safely navigate your family through the healthcare system. 
Remember the babies this month. Who have you welcomed into your family this year? Who are you waiting for? And who do you remember?
Share in comments. Thank you.