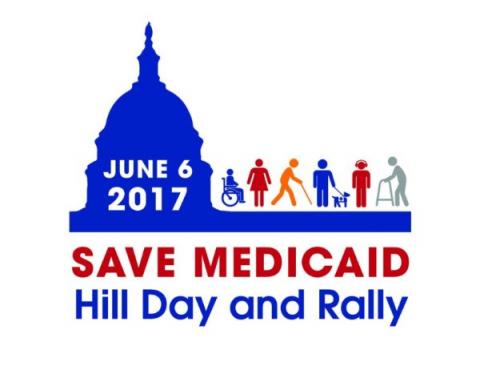 Save Medicaid Rally & National Day of Action - June 6th
Our health care coverage is in a state of emergency—especially for people with disabilities.
Join us—and thousands of people across the nation—June 6th, in taking action to #SaveMedicaid!
We'll join with other advocates and leaders on Capitol Hill 

from 11:30am-12:30pm

to tell Congress: "Don't Cap My Care!" 

RSVP now!
The American Health Care Act (AHCA/Trumpcare), if passed, will cut more than $800 billion from Medicaid over the next decade. These cuts (or "caps") will devastate Medicaid-funded services that people with disabilities need to live, work, and participate in their communities. Medicaid also provides specialized healthcare services like nursing, personal care, and therapies to children and adults with disabilities and seniors. 
Please join us to stand up for people with disabilities and help stop the cuts and caps to Medicaid. We must save the services that allow people with disabilities to live and participate in their community!
The U.S. Senate is writing their health care bill now, so time is short! Let Senators know that Medicaid matters and cuts and caps to the program are unacceptable!