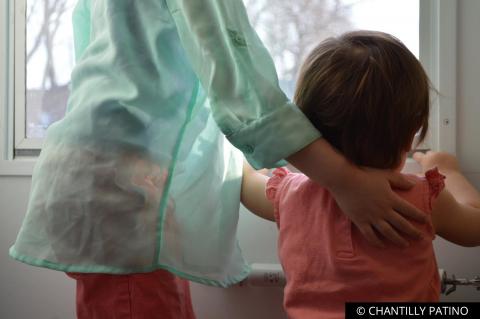 Running a Business and Being a Mom is a Daily Struggle
This post first appeared on Facebook.
It's 10pm. The babies are in bed and I'm trying to get some work done. I've noticed I haven't shared much personal on Facebook lately. Trying to share more other than articles I've read and honestly, I wanted to bring something up that I've been thinking about for a while.
It's hard as hell to be a mom and work. Just in general...it's hard. And when I say that, I'm not JUST talking about the day to day...but also about RISING. Getting ahead. Moving beyond the everyday grind of trading hours for dollars.
I see so many women who are developing products, working on affiliate sites, generating that "passive" income. I've got stuff in this brain of mine too. So many ideas and so much content.
But I honestly don't have time most days to put two damn thoughts together. Where do the hours in a day go? I end up feeling like there's something wrong with me. Why am I failing at life? Why can't I pump out content and products like these other ladies I've been watching?
I know this isn't reality, but it's engrained in us. If you're not successful, you're a failure. If you're a failure, it's because you're not working HARD ENOUGH. Sadly, we buy into it. I'm catching myself daily.
I've heard some women talk about slow progress. About how things take time and that they didn't bring it all together in a day, and that gives me hope for myself...lol. Slow progress is apparently my thing. ;)
I'm not saying all this to whine, but just to let ya'll know...if you're struggling...you're not alone. I'm here with you! ♡