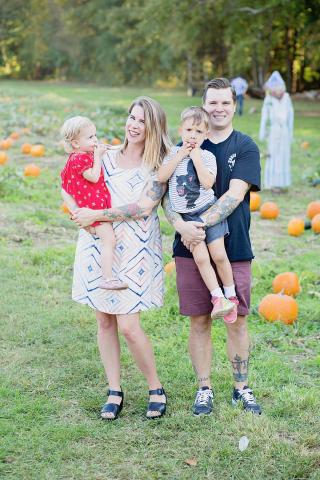 Robin from VA: Why Head Start Matters to our Family
The U.S. Congress is just weeks away from unveiling a tax bill that would give 80% of tax cuts to the top 1%. Meanwhile, low and middle-income families across the country will be left footing the bill through higher taxes and cuts to vital health care, nutrition, and education programs.
Concerned parents, grandparents, and voters are speaking out to let Congress know this isn't acceptable. Moms like Robin, who shared her story below, show us why the vital health care, nutrition, and education programs families rely on cannot be bargaining chips for corporate tax cuts.
As long as I can remember, I have always loved school. The night before the first day of school whether elementary, middle, high, college, or graduate school, felt like Christmas Eve. I still have my earliest report cards showing high marks and comments from teachers about what a joy I was to teach. I graduated with a Masters in Social Work Administration, Policy, Planning with a perfect 4.0. I was the first to graduate from college in my family and the first to hold a graduate degree. I was a Head Start kid. I carry these happy, fuzzy, warm-colored memories of Head Start to this day and know my love of learning was fostered there.

As a mother today, I can only imagine what peace of mind Head Start would have provided my mother - knowing my learning wouldn't be limited by our families limited income.
Help us fight back! Click on the image below to let Congress know we will not allow essential family programs like WIC and childcare assistance to be cut for corporate tax cuts!