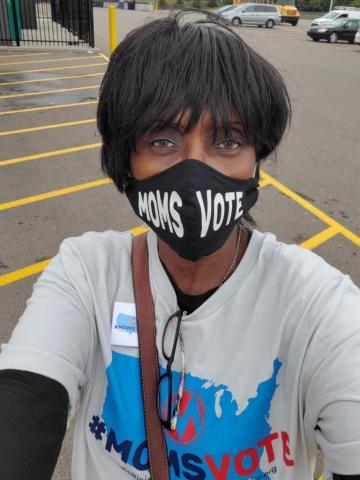 Review the Week: Lifting Democracy, Counting Votes, Finding Calm [Nov. 6, 2020]
ICYMI: The energy of MomsRising volunteers this week was through the ROOF, helping to fuel historic voter turnout. With this much of our heart and souls poured into the election, many of us are, to put it mildly, a little on edge awaiting results. As always, we've got you covered. Check out these posts you loved, shared or might have missed for the week ending Nov. 6, 2020. 
---
You. Stop panic scrolling. Take a deep breath... 
---
We are hearing from many of you about needing more information with regards to correcting - or "curing" - your ballots so that your vote will be counted.
Learn More: https://www.momsrising.org/blog/where-to-go-to-cure-your-ballots
---
Given the global COVID-19 pandemic, MomsRising.org is not at this time encouraging participation in any in-person, on-the-ground gatherings. We know, however, that a lot of people will understandably want to participate in such events. We're offering up this list of resources to help folks make a plan and be prepared for on-the-ground events.
GET RESOURCES: https://www.momsrising.org/blog/post-election-protest-resource-guide