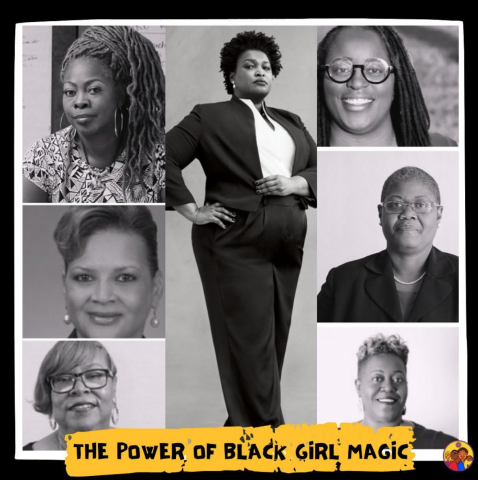 Review the Week: Caregivers, Kids and Black Girl Magic
ICYMI: Helping others find their voice...and their power...is one of the beautiful super powers of the MomsRising community. This past week, members like you stood up for students, celebrating Black Women and lifted up the care providers who are holding our communities together. Here are the voices that caught our attention AND yours for the week ending Feb. 5, 2021. 
---
Our Instagram family really loved this post about the documentary film @throughthenightdoc, which lifts up and celebrates the care providers who are holding our communities on their shoulders.
The film is part of the @humarightswatchfilmfestival - streaming to living rooms across the US.
BE WITH US: Through the Night 
---
There was yet another violent police attack on a child in school last week. We too often assume that the presence of police in schools means they are safer. But data shows that police in schools disproportionately target Black children. 
Thousands of MomsRising members are standing up for students and urging the federal government to act. 
SIGN NOW: Tell Congress to support the Counseling Not Criminalization Act
---
We kicked off Black History Month by celebrating the raw, unfiltered Black Girl Magic of the women in Georgia who mobilized, empowered and made sure their community got out to vote. 
INSTA HONOR: Black Women in Georgia