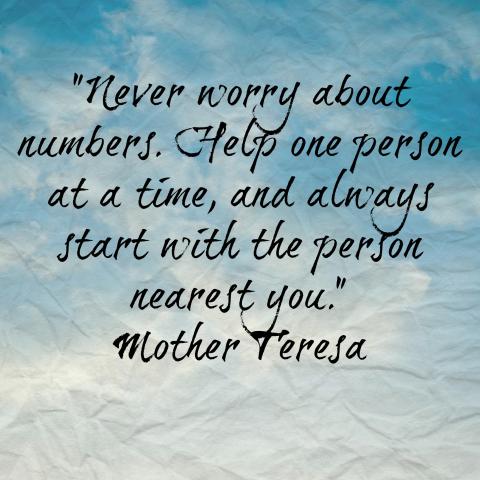 Resources For Those Affected by the Shooting In Orlando
Orlando is home.
While I am looking forward to The United State of Women Summit happening tomorrow, I can't say that I will be completely present. This feeling is unfamiliar though I am sure I am not the only one who feels this way.
At the time of this post, 49 people are dead. I won't count the gunman. Forty-nine people have been lost and over 50 are injured.
On Sunday, I woke up at my sister's home in Maryland looking forward to a peaceful day. That lasted the entire time it took me to check a message from a friend that told me there had been a shooting a at club on Friday night.
IN ORLANDO. I just drove by Pulse last week on my way to meet a friend for dinner! The details are still emerging but my timeline is flooded with breaking news, condolences to the family of those lost, anger, fear. And the question: why?!
My timeline is filled with condolences, strong sentiment as to how this could've happened and a sense of loss that's beyond understanding. I tried to say something but I don't know if it even covers the collective emotions.
I've also seen people quickly band together to help. I'm writing this in an effort to help those that are looking for information and resources. I hope it helps.
Getting information about your love one: The City of Orlando has established a hotline to check on missing family members: 407-246-4357.  Family members can also go to the Hampton Inn at 43 Columbia Street to be reunited with loved ones. Also, a list of the deceased can be found here.
Getting to Orlando: JetBlue is offering free travel for immediate family member/domestic partners to get to and from Orlando. You must call and provide your information and relationship: 800-538-2583.
Blood donations: Donation centers were at capacity yesterday but don't think they got all they needed. There is an urgent need for O Negative, O Positive and AB Plasma blood donors. You can donate blood at the following places:
West Michigan Donor Center - 345 W. Michigan St., Orlando, FL 32806
Main Donor Center - 8669 Commodity Circle, Orlando, FL 32819
Apopka Donor Center - 131 North Park Ave, Apopka, FL 32703
Kissimmee Donor Center - 1029 North John Young Pwky, Kissimmee, FL 34741
Oviedo Donor Center - 1954 West 426, Oviedo, FL 32765
Lake Mary Donor Center - 105 Waymont Ct., Lake Mary, FL 32746
Visit OneBlood.org or call 1.888.9Donate for more information.
Monetary donations: Orlando Weekly have listed several LGBTQ organizations and their corresponding GoFundMe pages.
More information: The City of Orlando has been publishing updates on their Facebook page. 
As I get news I'll try to share it on Facebook and/or Twitter. If you know someone that needs this information, please share it with them. In the coming days, there will be lots of rhetoric and pontificating, prayers sent and heads bowed. We will see if any action will be set in motion behind those words. But today, my community is hurting, everyone feels displaced and this is a little thing that I can do in hopes it helps others.
Stay strong, Orlando.