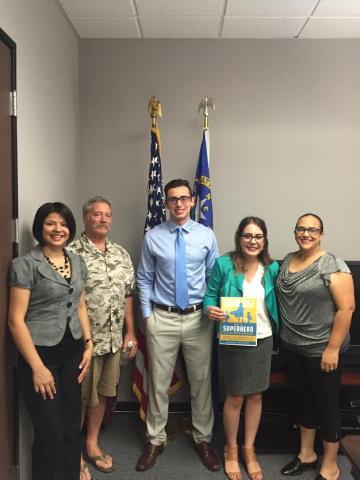 Report Back: MomsRising Members Meet With Senator Heller's Staff
We had a GREAT meeting with MomsRising members and U.S. Senator Dean Heller​'s staff in Nevada to discuss working family tax issues, including the Earned Income Tax Credit (EITC) and Child Tax Credit (CTC)! Our members shared with Senator Heller's staff why these tax breaks help families make ends meet, including to help cover costs for a family's small business, for after school activities, and for due bills that they otherwise wouldn't be able to cover.
The staff we met with was incredibly generous with their time and after we were done discussing the EITC/CTC, they wanted to know what other issues MomsRising is working on. We had a great conversation about paid sick days, child care/early learning, healthcare, and immigration. They were very interested in our work and what matters to Nevada moms. Thank you to every member who came, who had our backs online by signing petitions, and to the Senator's helpful staff!