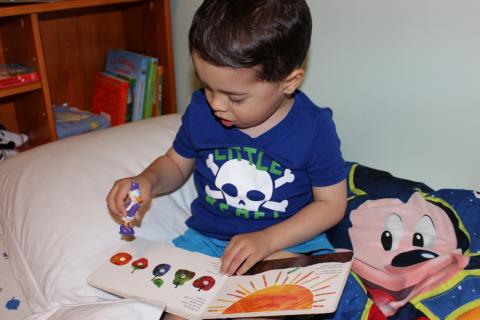 Reading is fun! Join MomsReading with MomsRising!
Reading has many benefits for people of all ages and the benefits start at a very young age! As parents, we are our children's first teachers and by reading with our kids from an early age we can nurture their social-emotional skills by using books and stories to discuss how to understand, express, and manage emotions.  
In addition helping children manage emotions, reading with kids:
·         Increases vocabulary.
·         Develops the imagination.
·         Encourages critical thinking.
·         Fosters empathy.
·         Creates great bonding moments for parents and children
·         Widens children's worlds to new cultures and places.
·         Increases and strengthens emotional intelligence. 
So, let's get reading!  Also, reading to kids in their home language helps kids thrive!  
Now the fun part! We want to hear from you!
Join us on INSTAGRAM!  
We want to see what books you're reading with your children!
Post an Instagram post reading to your child using the hashtag #MomsReading or share a photo or a short video
Have an interesting story to share on reading with your kids? Share it on MomsRising!