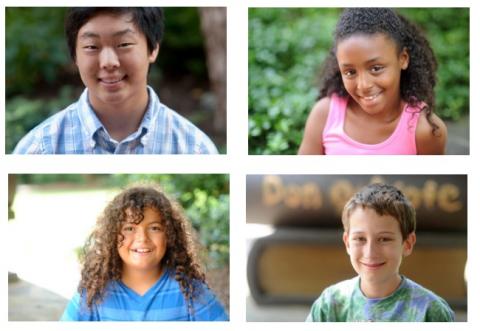 Raising Bilingual Children: The Facts and Myths
*** Want more information on raising multilingual children? Visit MomsRising's bilingual parenting resource site: http://action.momsrising.org/survey/bilingual_baby/?source=blog
Science has discovered some amazing things about the brain. It's about 2% of your body weight, comprised of 73% water, and doesn't reach full maturity till the 25th year. It's also extremely flexible, meaning a person can switch between two different concepts, like language, and can think in multiple languages at once. In fact, it's been proved that being bilingual changes the architecture of the brain in wondrous ways.
Nina Perez of MomsRising.org hosted a Facebook Live to discuss the facts and myths of raising bilingual children, with special guests Maritere Bellas and Lina Acosta Sandaal. During the discussion, Maritere and Lina  answered parent questions,  shared wisdom, and dispelled myths surrounding children who speak more than one language. 
You can watch the Facebook Live below.  I've also highlighted below several questions that were answered during the Facebook Live to make it easier for you to get the information you need. 
My girl often doesn't speak Spanish but I caught her translating for her cousin. So her brain is able to understand. Why can't I get her to speak? [Answered at 13:05]
What if the child listens to more than 2 languages? I speak to my daughter in Portuguese, dad in Italian, and of course she's exposed to English and Spanish? [Answered at 18:38]
Share your story! Click here to tell us about your bilingual or multilingual family.
What do you do if your toddler has actual language delays period? I speak Bengali to my son (who is 28 months old) and gets early intervention services in English so I feel a lot of pressure to not speak two languages. [Answered at 19:38]
*Note, at 5:10 and 10:00 Lina talks about cognitive benefits and addresses the myth that speaking two or more languages may confuse a child.
What about when we are in a group of people where some do not speak our native language which is all I speak with my child? for social purposes I could default to English but I don't want my child to think I "can" speak it with her. [Answered at 23:93]
My daughter is starting dual immersion school next month I'm so excited she'll learn Spanish in the classroom even though I'm bilingual it's been hard to teach her Spanish at home. How can I best support her from home once she's in school??! [Answered at 27:23]
Do you have a question you would like answered by our guests Maritere Bellas and Lina Acosta Sandaal? Leave it in a comment and we'll try our best to get a response!