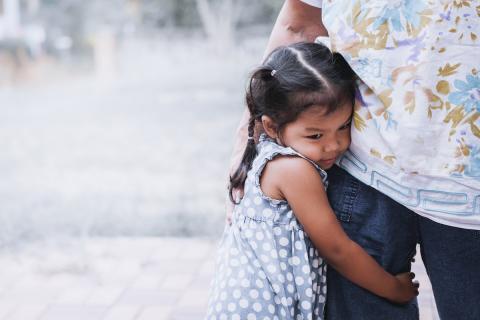 Raids in Mississippi Show How Cruel Our Government Has Become
"Terrified children sobbing as they beg for their parents. A distraught little girl crying out that her father is not a criminal. The schools and agencies that might be able to help caught completely off guard. Volunteers stepping in to try to comfort traumatized children and give them places to sleep. Law-abiding families seeking sanctuary in churches.
"Mere days after El Paso's Latino community was targeted by a deadly assassin who was motivated by hatred for immigrants and Mexicans, the Trump administration chose to terrorize that community further with a series of heartless raids in Mississippi. This would be immoral and wrong on any day but rounding up people on the first day of school at this moment in history was especially cruel."
--Statement of Donna Norton, Vice President, MomsRising
"The U.S. Immigration and Customs Enforcement Agency boasted about the size and ostensible success of the raids in Mississippi, but America's moms see only the fear and terror the Trump administration is inflicting on children and families. Children deserve to see their parents when they come home from school. Parents deserve to be safe where they live and work. Schools deserve to be able to focus on educating students instead of rushing to protect children the Trump administration is stranding and putting at risk. Families belong together. 
"The courts, our Congress, and the people of this country must end the Trump administration's war on immigrants and people of color. Nobody should be forced to live in fear. Everyone deserves to be treated with dignity and respect."
--Statement of Kristin Rowe-Finkbeiner, Executive Director and CEO, MomsRising
Reporters: Read this statement in our newsroom.