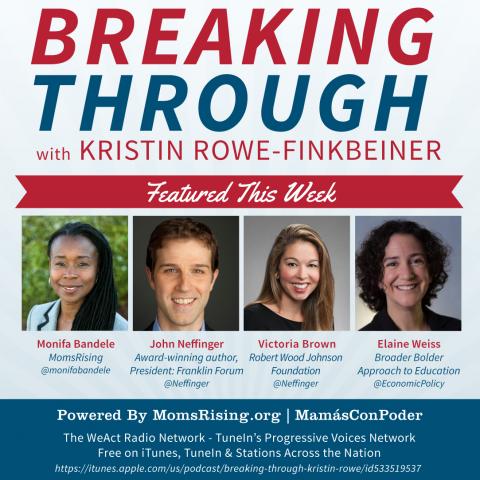 #Radio This Week: The Fight Is On!
On this show we cover the growing momentum to end mass incarceration and move forward criminal justice reform; then we move on to discuss the recent debates and who said what and how.  The next segments covers the top things to eliminate from your diet to be healthier and how to build a culture of health in America.  Then we close the show uncovering how investments in kids and families increase our global competitiveness.  
*Special guests include: 
Monifa Bandele, MomsRising; 
John Neffinger, the president of the Franklin Forum & co-author of Compelling People: The Hidden Qualities that Make Us Influential; 
Victoria Brown, the Robert Wood Johnson Foundation;  
Elaine Weiss​, Broader Bolder Approach to Education (BBA).    
Featuring music from www.bensound.com!
HOW TO LISTEN:
Let us know what you think about this week's episode!