Radio!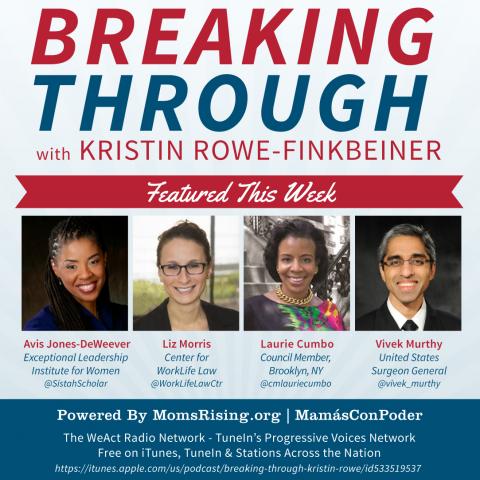 #Radio This Week: Signs O' the Times
On this radio show this week we cover the impact of the Zika virus and the opioid epidemic with the U.S. Surgeon General; discuss the passing of Prince and a terrific new book, How Exceptional Black Women Lead; cover tips for stopping discrimination against pregnant workers in the workplace; and talk about the passage of paid family leave in New York and what that means for the rest of the nation.  
*Special guests include:  
U.S. Surgeon General Vivek Murthy; 
Dr. Avis Jones DeWeever, author and founder of the Exceptional Leadership Institute for Women;
Liz Morris, Center for WorkLife Law; and
NYC Councilwoman Laurie Cumbo
HOW TO LISTEN:
Let us know what you think about this week's episode!