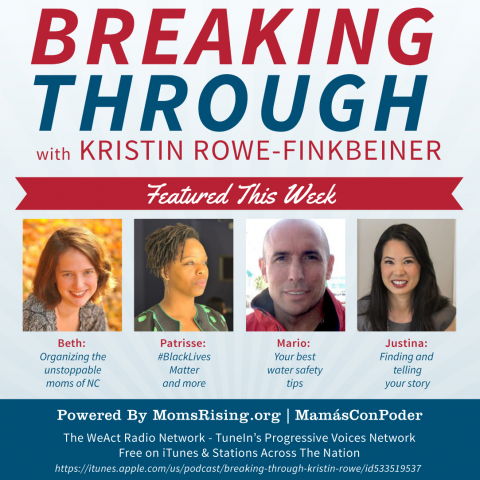 RADIO This Week: #BlackLivesMatter #SwimSafe #FindYourStory #BeHeard
#BlackLivesMatter #SwimSafe #FindYourStory #BeHeard  
*Thank you to special guests on the radio show this week including: 
Patrice Cullors, founder of Dignity and Power Now and co-founder of #BlackLivesMatter; 
Mario Vittone, leading expert on immersion hypothermia, drowning, sea survival, and safety at sea;  ​
Justina Chen, award winning author;
Beth Messersmith, North Carolina MomsRising.
LISTEN: In the DC-area, on many stations across the nation, and anytime on WeActRadio.com and TuneIn's Progressive Voices & on iTunes, where you can subscribe for free!
Thank you to radio experts Paul Van Erem, Sarah Howard-Garoutte, Melissa Byrne, Kymone Freeman, Alex Lawson, Peter James Callahan and Jon Sinton.