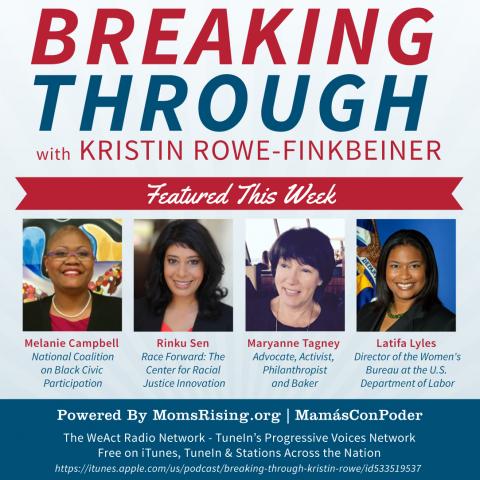 Radio This Week: #BlackLivesMatter, #StandUpSpeakOut, #Cake!, #PaidFamilyLeave & #SickDays!
This show covers the horrible act of racist terrorism in Charleston, South Carolina and the Civil Rights Movement; tips for fighting racism; how to bake a great cake and build community at the same time; and victories with paid sick days, paid family leave, affordable healthcare coverage, and marriage equality.  
*Special guests include:
Melanie Campbell, National Coalition on Black Civic Participation & Black Women's Roundtable Public Policy Network; 
Rinku Sen, Race Forward: Center for Racial Justice Innovation, and also Colorlines Magazine;
Maryanne Tagney, Advocate, Activist, Philanthropist and Baker; 
Latifa Lyles, Director of the Women's Bureau at the U.S. Department of Labor. 
LISTEN: In the DC-area, on many stations across the nation, and anytime on WeActRadio.com and TuneIn's Progressive Voices & on iTunes, where you can subscribe for free!
Thank you to radio experts Paul Van Erem, Sarah Howard-Garoutte,
Melissa Byrne, Kymone Freeman, Alex Lawson, Peter James Callahan and Jon
Sinton.