#RADIO this week! – The Art of Kicking Butt!
From the art of writing novels that empowers girls, to the art of creating effective legislative actions, music, videos and rock 'n' roll; women are making their voices heard. This week on MomsRising Radio With Kristin Rowe-Finkbeiner we talk with experts and award-winning artists about the many ways that creativity can be used to empower, inspire, ignite, and you got it: Kick butt.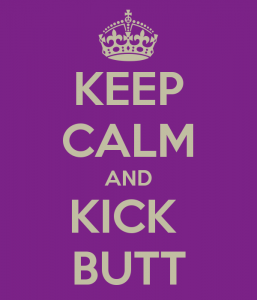 *GUEST LIST - The following guests join Kristin this week on 1480 AM WeAct Radio, which also can be heard via additional broadcast stations, as well as on iTunes here: http://itunes.apple.com/us/podcast/moms-rising-radio/id533519537:
Justina Chen, Award-Winning Author, Executive Communications Strategist and Co-Founder of Readergirlz  (@JustinaYChen)
Monifa Bandele, Senior Campaign Director, MomsRising.org. (@monifabandele)
Carolyn Malachi, Grammy Nominee, Alt-Urban Artist & Social Philanthropist (@Carolyn_Malachi)
Julia Patterson, King County Councilmember (@CMJulia)
Beth Wooten, Executive Director, Rock 'n' Roll Camp for Girls (@RnRc4G)
@RisersCoffeeCup, The coffee cup at the right hand of @MomsRising, Tweeting the inside scoop and commenting on the shows. Moms caffeinated for justice! #Risers (@RisersCoffeeCup)
LISTEN - You can listen to this show, and all future shows, via podcast on iTunes at: http://itunes.apple.com/us/podcast/moms-rising-radio/id533519537
MUSIC LINKS, BOOKS & RESOURCES FROM THE SHOW THIS WEEK:
--- Get Justina Chen's award-winning books, including Nothing but the Truth and a Few White Lies and What Now: Survival Guide for the Blindsided and Brokenhearted, here:
http://www.amazon.com/Justina-Chen/e/B001IOH0Q4/ref=ntt_athr_dp_pel_1
--- Listen to more music from Carolyn Malachi and watch her YouTube video here:
Carolyn Malachi "Free Your Mind"and other songs on iTunes
"Free Your Mind" music video on YouTube
--- Top music picks from Rock 'n' Roll Camp for Girls Director, Beth Wooten:
Patti Smith, Sister Rosetta Tharpe, Laura Logic, Elizabeth Cotton
--- You can follow Kristin Rowe-Finkbeiner on Twitter--and you can also follow MomsRising on Twitter and Facebook too.