Take Action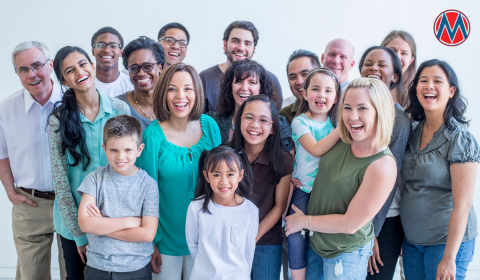 Quick signature to support health care in the Build Back Better plan!
Right now, the U.S. Congress has a once-in-a-decade chance to take huge strides toward making our health care system more equitable, accessible, and affordable. The health care policies proposed in the Build Back Better budget plan will make key investments and critical reforms that the large majority of American voters support. We just need to get them past the finish line!
Quick signature: Tell Congress to make health care more equitable, accessible, and affordable!
What's happening? The COVID-19 pandemic has laid bare the inequities and shortcomings of our nation's health care system, with communities of color, people with disabilities, people who are older, and people who are low income being hit disproportionately hard. In addition, the cost of health care continues to rise faster than wages and inflation, putting quality, affordable coverage out of reach for millions of families.
The health care provisions in the Build Back Better package that is making its way through Congress will go a long way toward lowering the cost of health care for working families and seniors. Time is short and while lawmakers are weighing many important issues, it's critical for us to make our voices heard to tell Congress to make bold and robust investments in the health of our communities and our country.
Add your name! Tell Congress that critical health care improvements must be included in the budget reconciliation bill.
In order to make health care more equitable, accessible, and affordable, we need to make our voices loud and clear that we want Congress to:
How do we pay for this? It's simple—make corporations and billionaires pay their fair share of taxes and rein in price gouging by big pharmaceutical corporations. By closing the loopholes that allow profitable multinational corporations to dodge tens of billions of dollars a year in U.S. taxes by shifting profits to offshore tax havens and billionaires to evade paying taxes, we can ensure everyone has access to high quality and affordable health care. Furthermore, we can rein in drug corporations that this year alone have hiked up the prices of 1,100 prescription drugs, more than 90% of which were above the inflation rate.
Don't forget to add your name! Tell your members of Congress that health care must be a top priority in the Build Back Better plan!