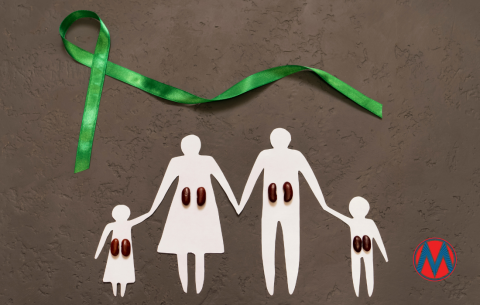 Quick signature to expand health care coverage for kidney patients
When I was 17, I was diagnosed with chronic kidney disease. Twenty-two years later, I'm now facing End Stage Renal Disease (ESRD) and working to figure out how to balance my declining health while working full-time and being a single mom. I'm incredibly lucky to have flexible work hours and good health insurance—but most people with ESRD are not as fortunate.
Quick signature: Tell Congress to pass legislation to expand health care coverage by moving forward the Jack Reynolds Memorial Medigap Expansion Act ASAP! 
What's happening? March is National Kidney Month—a month to raise awareness about chronic kidney disease which is more common in women in the United States and the ninth leading cause of death. About 15% of the adult population in the U.S. is affected by kidney disease, which is 1 in 7 adults. Further, ESRD disproportionately impacts people in Black, Latinx, and indeginous communities, as well as people with disabilities (and is in and of itself considered a disabling condition). Additionally, almost 10,000 children and adolescents in the U.S. are living with ESRD.
For people with ESRD, their kidneys are beyond repair which means they must regularly access dialysis treatments or receive a transplant and take medications to stay alive—all of which are incredibly expensive. ESRD is non-reversible and fatal without treatment and can impact anyone, at any age. Currently, federal law only requires companies that sell Medicare supplemental (a.k.a. Medigap) policies to sell those plans to people over age 65 without regard to pre-existing conditions. Medigap plans cover the substantial out-of-pocket costs associated with kidney disease and without health care coverage, adults under age 65 have an impossible choice to determine how to access and pay for life-saving treatments for their kidney disease.
But there is a solution! The Jack Reynolds Memorial Medigap Expansion Act would require at least one private insurer in each state to carry a supplemental Medigap plan for people under age 65 with end-stage renal disease – for people like me. (Right now, the law requires this option for people over age 65 but not for those of us who are younger.)
Take action: Tell Congress to pass the Jack Reynolds Memorial Medigap Expansion Act NOW!