Take Action!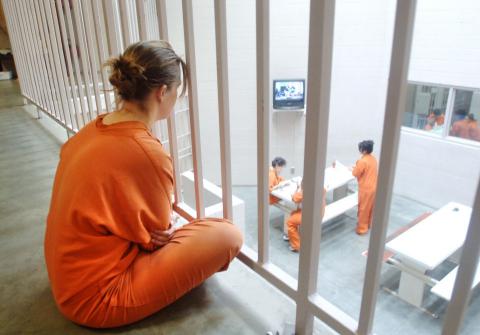 Quick signature! Texas needs to treat pregnant women better
Imagine losing your baby because no one would respond to your cries of help when you went into labor.
Nicole Guerrero was pregnant and alone in a Texas county jail cell when she suddenly started having contractions. According to CNN, after screaming for help over and over again and being ignored for hours, someone finally came to her assistance, but it was too late. Her baby was born on a jail cell floor, a deep shade of purple, with the umbilical cord wrapped around her neck. Sadly, Nicole's baby did not survive.
Tell the Texas Commission on Jail Standards that mothers and all those who care about them are outraged by what happened to Nicole Guerrero and that the Commission must take immediate action to prevent this atrocity from happening again!: http://action.momsrising.org/sign/TexasJails/
Nicole Guerrero is just one of the estimated 500 pregnant women in Texas county jails each month. [3] Reports from advocates in Texas tell us this isn't the first time a pregnant woman in a county jail was denied access to medical care.
No mother should face this nightmare and no baby should have to suffer a lifetime of health problems or even loss of life because his or her mother was denied access to healthcare.
No mother should have to endure Nicole Guerrero's tragic loss.
**If you are as horrified by this story as I am, please sign this petition today. We need to change the way Texas county jails treat pregnant women! http://action.momsrising.org/sign/TexasJails/
Once you finish signing this petition please forward this blog to all your friends and family—and post the link on Facebook and Twitter. Pregnant women in Texas jails need basic medical care and we need to speak out LOUDLY on their behalf. We can't let this type of awful treatment continue to happen.
**MomsRising will deliver your signature to the Texas Commission on Jail Standards this Thursday at their quarterly meeting in Austin. So please make sure to sign the petition TODAY: http://action.momsrising.org/sign/TexasJails/
Together our voices make a difference. Thank you for taking action and demanding fair medical treatment for all pregnant women, regardless of their circumstances.
A special thank you to our partners at the Texas Jail Project, the ACLU of Texas and Rachel Roth for advocating on behalf of incarcerated women every day and for helping us shine a light on this important issue.