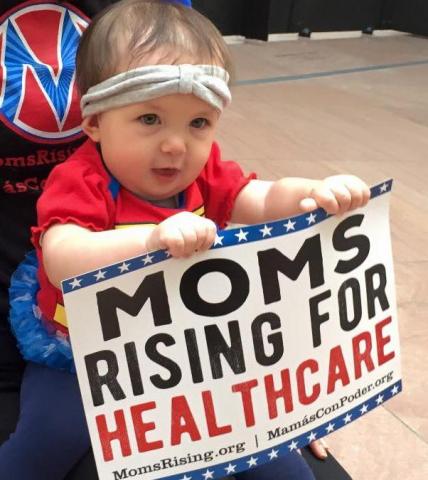 Quick Signature: Tell your US Senators to support a bipartisan approach to health care!
Earlier this month, President Trump further sabotaged the Affordable Care Act when he announced would stop making Cost Sharing Reduction (CSR) payments to insurance companies. This is horrible. If this continues, costs for marketplace consumers will rise by 20%,
1 million people
will lose coverage, and our health insurance markets will experience even more disruption. And the kicker? This decision will increase the federal deficit by
$194 billion
over the next ten years!
Fortunately, last week US Senators Lamar Alexander (R) and Patty Murray (D) announced a bipartsan agreement on health care (aptly named the Bipartisan Health Care Stabilization Act of 2017) to stabilize the marketplaces and restore federal funding to help people access coverage!
HOORAY! Bipartisanship and a way to fight President Trump's sabotage of our health care? Now that's real progress!
This bipartisan package is a big deal. All year long, Congressional Republicans have been working along party lines to repeal the Affordable Care Act and gut Medicaid. Repeal would mean taking coverage
away from millions
of people and undermining important consumer protections for everyone. 
But this new bill is a change! It's a good thing! Just yesterday, the Congressional Budget Office (CBO) also released its analysis that showed this agreement would benefit consumers and even save the federal government
$3.8 billion
over ten years! This bill would also continue the cost-sharing reduction (CSR) payments, that help families afford coverage.
In addition, this good news bill would restore a significant portion of cuts to marketplace outreach and enrollment assistance, which the Trump Administration cut this year, that will help families understand their coverage options and get enrolled in quality health care coverage! And the CBO analysis also found that the Alexander-Murray bill would even reduce marketplace premiums after 2019!
In more good news, the CBO analysis found that the Alexander-Murray bill would NOT increase the number of people who are uninsured, would reduce marketplace premiums, and cut federal costs. Like any agreement, there are compromises that raise concerns, and the package is far from finalized, but we need to encourage our US Senators to continue along this path of bipartisanship to help stabilize insurance markets and help people get covered!
We can protect health care! Since the Affordable Care Act passed, there have been countless partisan attempts by Republicans to cut our health care, gut Medicaid, and roll back hard-fought protections. The Alexander-Murray bill is a refreshing and welcome sign that both parties can, in fact, work together to improve our health care system - we need to keep the momentum going!