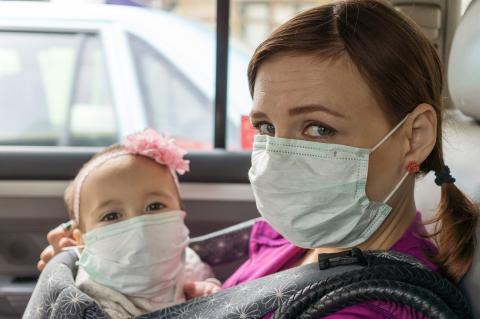 Quick signature: Tell lawmakers to enact urgent measures to protect our health!
The news pouring in of deaths across the nation—across the world—from COVID-19 has been nothing short of heartbreaking.
The COVID-19 crisis is shining a bright light on the many devastating shortcomings of our current health care system. In fact, tens of millions of people in America are without coverage during this crisis, and many more risk loss of coverage with the loss of their jobs. What's especially cruel and irrational is President Trump's recent decision against opening a special health care enrollment period for people who are uninsured and his continued support for a lawsuit by Republican State Attorneys General to invalidate the Affordable Care Act. This is costing lives. It's past time for President Trump, Congress, and state leaders to take immediate and urgent actions to improve access to health insurance and provide health care stability for America's families.
Quick signature: There's no time to waste! Tell the Trump administration, Congress, and Governors to expand health coverage and defend the Affordable Care Act (ACA) NOW!
We have a health care emergency in America. Even before the COVID-19 pandemic, there were nearly 28 million people across the U.S. who were uninsured for a variety of reasons—and all need to be able to enroll in coverage in light of the pandemic. These are people who won't qualify for health care enrollment due to a job loss (or "qualifying life event"), so a special enrollment period is necessary for them to enroll. Additionally, a new study shows that tens of millions more will lose coverage due to the economic impact of this health crisis. Further, there are still 14 states which have refused to expand Medicaid to low-income uninsured adults, and many other policies have been adopted to create barriers for people to access coverage. 
In addition, the Trump Administration and 18 Republican State Attorneys General are continuing their crusade to invalidate the Affordable Care Act through a lawsuit set to be heard by the U.S. Supreme Court this Fall. If they are successful, it would rip health care coverage away from millions of families and throw our health care markets into chaos in a time when they are already overburdened with the pandemic response.
This all adds up to be a full on health care emergency.
Sign on now! Tell our elected leaders that now is NOT the time to play politics with our health.
Sign onto our letter that reads:
Dear President Trump, Congress, and Governors,
The COVID-19 pandemic shows how critical it is for everyone to have access to quality, affordable health coverage and care. Now is NOT the time to play politics with our health. This is why it is critical for you to defend the Affordable Care Act (ACA) against a lawsuit by Republican State Attorneys General to invalidate it, expand health coverage in every way possible NOW to ensure everyone can get care when they need it, and take the following measures to protect families:
Open a special enrollment period for HealthCare.gov and all state Marketplaces so that those who are uninsured can enroll in coverage immediately.
Defend the Affordable Care Act against the Texas v. U.S. lawsuit which would invalidate the Affordable Care Act and rip coverage away from millions just as they need it most.
Move forward legislation to provide health care for all.
Increase premium tax credits and promote marketplace enrollment to inform people about their health care coverage options.
Urge all states to expand Medicaid to low-income uninsured adults and enable Medicaid to cover costs of COVID-19 treatment for uninsured people.
Prohibit work requirements and cost-sharing for Medicaid eligibility.
Ban the practice of surprise medical bills to protect families from financial ruin.
Prohibit pandemic profiteering on treatments, medical supplies, and a future vaccine by implementing anti-price-gouging measures.
Ensure immigrants can access no-cost testing and treatment for COVID-19.
→ Don't forget to sign! Add your name to our letter that highlights the urgent health care measures our elected leaders can take to protect our health, our families, and our economy.
Our health depends on the health of the person next to us, and the person next to them. Ensuring others can access care—regardless of where they are from or their ability to pay—is how we take care of ourselves. We will pull through this crisis by pulling together. Anyone who seeks to use this crisis to divide us, scapegoat Asian Americans, immigrants, or those struggling to make ends meet, endangers us all.