Take Action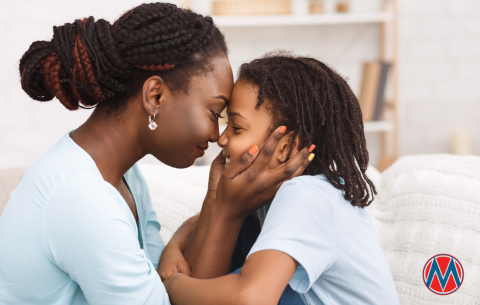 Quick signature: No barriers for food and health care!
Everyone should have access to food and health care. Period.
But Republican leadership in Congress is demanding deep cuts to programs that would leave millions hungry and uninsured, and threatening to default on our national debt unless they get what they want: Cuts to programs that families and our economy need.
This is ridiculous. Instead of taking health care and food away from children, families, people with disabilities, and seniors, Congress should do more to make the wealthy and big corporations pay their fair share of taxes so we can invest that money in programs struggling families and our economy need.
Quick signature: Tell Congress NO cuts to SNAP or Medicaid!
What's happening? This week, House Republicans unveiled a bill outlining their demands for cuts to critical programs that help low-income families get health care and put food on the table: SNAP (food stamps) and Medicaid. The bill also includes deep cuts to funding for schools, transportation, research, child care, and environmental protection… and outrageously secures tax cuts for tax cheats by rescinding IRS funding to ensure the wealthy pay what they owe. It's amazing that they are not even trying to hide that they want to take money away from poor families and give it to the rich.
One way the Republican's bill would cut SNAP and Medicaid is by creating massive barriers to food and health care by requiring more onerous work reporting requirements or harsh time limits for recipients, kicking millions of people off of these critical programs, including families with school-aged children. Those most likely to lose assistance are women, people of color, seniors, LGBTQ+ people, and people with disabilities who are already disproportionately experiencing compounded health and economic harms.
Many jobs that are dominated by women like childcare and elder care pay low wages and fail to provide basic benefits like paid sick and family and medical leave. Lost wages and job loss often occur as a result of an individual's or family member's health issue, the latter of which especially affects women, who disproportionately serve as family caregivers.
These kinds of policies have been shown time and again NOT to increase employment, but they actually DO increase the number of people who are uninsured and food insecure.
Your voice—our voices together—are needed to make sure that people who need assistance with food and health care can get it.
SNAP is one of the strongest tools we have in combating poverty and hunger especially among children, older adults, people with disabilities, and veterans. Similarly, the widely popular Medicaid insurance program serves the same groups and is quite literally a lifesaver, ensuring that people have health coverage and reducing health inequities. In addition to helping families, research shows that SNAP and Medicaid have a high return on investment by boosting our economy.
And, let's make something clear: the majority of low-income people who can work, do work. Among those who are not working, most report illness or disability, caregiving responsibilities, being recently divorced, escaping an abusive relationship, or going to school as a reason for not working. Plus SNAP already has stringent work requirements and time limits for the vast majority of recipients. Increasing reporting requirements and harsh time limits have been shown to take assistance away from people who work irregular hours or multiple jobs (many of whom are women), or who simply couldn't cut through all the red tape to get the necessary paperwork. This is unacceptable.
Add your name! Tell Congress no barriers to food and health care! 
The Republican plan to take SNAP and Medicaid away from people would mean that people who are in poor health or who have a disability could lose their health care when they need it most. It would hurt older people ages 50 to 65, including those with disabilities, for whom there are fewer job opportunities. It would take food away from families with young children. Finally, it would hurt caregivers who take time away from the workforce to help care for their loved ones who need care like children or aging parents—who are most often moms. It's cruel, unnecessary, and doesn't move families or the economy forward.
Don't forget to sign on! Tell Congress that life-sustaining needs should not be contingent on meeting work reporting requirements.