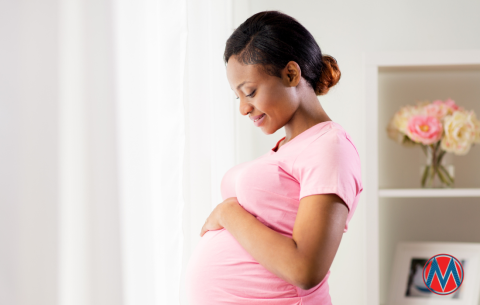 Quick signature in support of nondiscrimination in health care!
Discrimination should never happen—and definitely not in health care. 
Now, we have a chance to combat discrimination. How? The Biden-Harris administration is currently accepting public comments on a proposed rule to reinstate the Affordable Care Act's (ACA) important nondiscrimination requirements, which were weakened by the Trump administration – and we need your voice!
Quick signature: Add your name to our letter in support of ensuring nondiscrimination in health care!
What's happening? Section 1557 of the ACA, known as the "Health Care Rights Law," was originally written to, importantly, take positive steps to prohibit discrimination by federally-funded health care providers and health insurance companies based on factors like race, ethnicity, language, age, disability, and sex – including pregnancy, sexual orientation, and gender expression. It is particularly important for people who live at the intersection of multiple identities! 
But sadly Section 1557 was attacked and weakened under the Trump Administration. Fortunately, now the Biden Administration is considering changes that would strengthen nondiscrimination protections and help improve health care for millions of people across the country. You can add your name to our sign on letter in support of reinstating and strengthening nondiscrimination requirements in health care.
 
→ Sign on: Tell the Biden Administration you support access to health care for everyone without discrimination!
Us taking time to support Section 1557 is important because it will enforce our civil rights by prohibiting discrimination. Who will be positively supported most by this proposed rule?
People who have experienced discrimination in health care
LGBTQ+ folks, trans people, queer folk, and intersex people
Black, Indigenous, and People of Color
People with disabilities
Older adults and caregivers
Pregnant people, people who have experienced miscarriage, stillbirth or have sought and/or needed abortion care
People whose native language is not English, or who are deaf or hard of hearing
People at the intersection of multiple identities
Specifically, this proposed rule requires that hospitals, doctor's offices, health insurers, state-based marketplaces, and other entities receiving federal funds CANNOT discriminate against anyone… And that's a very good thing. 
**When you click through to sign, you will also have the ability to add a personal experience, if you have one. Your stories and experiences matter! Sharing your experience with discrimination in health care will help to demonstrate that federal protection against discrimination is necessary.
We now have an opportunity to demand strengthened implementation of the Health Care Rights Law to protect all of our communities. These protections are critical to ensure everyone has access to health care. 
**Don't forget to sign on! Add your name to our letter to support nondiscrimination requirements in health care.