Take Action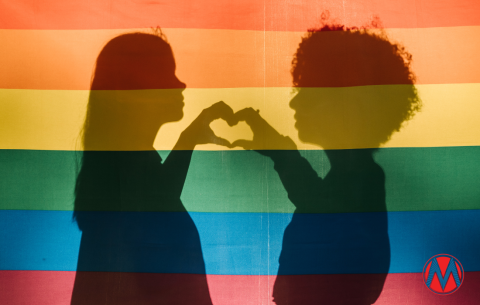 Quick signature for LGBTQ+ equality!
It's National Coming Out Day! Coming out has been a continual process for me as a cisgendered bisexual mom. I know I'm not alone in this, because so many of my loved ones who are LGBTQ+ tell me that the experience has been similar for them. Coming out in order to live openly as someone who is LGBTQ+ isn't something you do once, or even once a year. For some people it is an everyday experience because we live in a world that assumes you aren't queer unless and until you declare it. And for many more… well, they have not yet felt like they are able to or are safe enough to come out for fear of discrimination, prejudice, and even violence. National Coming Out Day is a day that celebrates self-love, the importance of being able to live authentically, and moving the dial toward a world where everyone is safe and not discriminated against in any way.
We're celebrating this National Coming Out Day by asking Congress to pass the Equality Act to ensure that LGBTQ+ people are protected against discrimination in housing, credit, education, health care, and employment. The Equality Act would also clarify and strengthen anti-discrimination laws for all people to ensure no one experiences discrimination out in public at places like restaurants, hotels, theaters, doctors' offices, and more.
Quick signature: Tell Congress to pass the Equality Act!
What's the deal? Passage of the Equality Act is a crucial step to protect LGBTQ+ people from discrimination and in fulfilling our nation's commitment to the civil and human rights of all people. Right now, there is a patchwork of different state laws with varying degrees of protection against discrimination, and in some states they are even going backwards and making it easier to discriminate against LGBTQ+ people. In addition, the U.S. Supreme Court is currently considering several anti-LGBTQ+ cases that would roll-back civil rights protections for LGBTQ+ people, so it is imperative for Congress to act NOW!
It is crucial for Congress to pass the Equality Act because your civil rights should not depend on who you are or your zip code. The bill contains comprehensive anti-discrimination protections that LGBTQ+ people (and all people) deserve. It would also strengthen current civil rights laws for everyone to ensure that anti-discrimination protections are in effect in public spaces and critically needed services like housing, transportation, and financial services.
Discrimination not only threatens the basic economic security of individuals, but it has adverse effects on the mental and physical health of those who experience it. The Equality Act would protect LGBTQ+ students who are especially vulnerable and are the targets of misgendering and harassment. These protections will be lifesaving for LGBTQ+ youth. One study found that 54% of students who were out or perceived as transgender in K–12 were verbally harassed, and 24% were physically attacked.
Add your name! No one should face discrimination because of who they are or who they love!
When you click, you'll be able to sign on to our petition that reads:
Dear Congress,

 

We urge you to support and pass the Equality Act immediately! With some states ramping up attacks on the rights of LGBTQ+ people, especially transgender youth, the need for Congressional action is critical.

 

The Equality Act would expand federal civil rights protections for LGBTQ+ people and prevent discrimination in employment, housing, credit, jury service, and federally funded programs, including health care. In addition, it would protect LGBTQ+ people in public spaces and critically needed services like transportation and financial services. Most importantly, the Equality Act will save lives by protecting LGBTQ+ youth from harassment, discrimination, and violence.

 

No one should face discrimination because of who they are or who they love. Please pass the Equality Act now!
Don't forget to sign on! Tell Congress to pass the Equality Act NOW!