Take Action!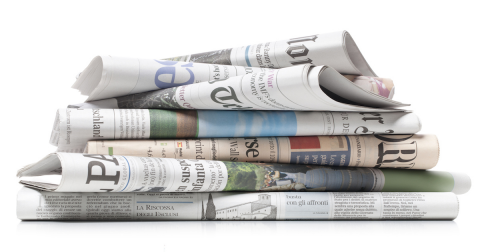 QUICK ACTION NEEDED to support immigrant families!
The U.S. Congress will only be in D.C. for a few more days. And while the media is focusing on the very important impeachment proceedings, there is another incredibly important action Congress must take before the holidays: Passing a federal budget so the government doesn't shut down (again!).
This is a critical time to tell Congress to invest in our children and families, not to use our hard-earned tax dollars to fund the separation and incarceration of immigrant children and families and to build a harmful wall.
***Take action now!! Send a letter to your local paper calling on Congress to reduce funding for Trump's immigration policies and instead fund programs that boost all families!
We recently ran the numbers (with the help of our partner, the National Priorities Project) and we found that for the $9.74 billion that Trump wants to spend on family separation, mass incarceration of immigrant children and families, the creation of ICE detention centers, and the building of the wall at the southern border, Congress could instead fund high impact programs for our families. For example for $9.74 billion, Congress could:
Boost federal funding to public K-12 schools by 60%
Provide healthcare through Medicaid for 2.74 million people
Quadruple funding for substance abuse and mental health programs
Multiply Puerto Rico's disaster relief and recovery funds by 7
Multiply federal spending on energy efficiency and renewable energy by 6
Any of these investments would be a much better use of our tax dollars than spending another penny on Trump's harmful, hateful, xenophobic immigration policies.
We want to spread that message far and wide. Now is especially the right time because Congress is making final decisions on a federal spending bill that they must pass before the end of the year. These programs are the major sticking point. We need our elected leaders to stand firm, take back the power of the purse, and say NO to funding Trump's immigration policies.
***That is why we need YOU to send a Letter to the Editor to your local paper speaking out against the funding of Trump's immigration policies, and calling on Congress to offer alternatives to funding that lift up our families' education, healthcare, and communities.
We want to flood our local newspapers with Letters to the Editors NOW so next week when Congress is making final decisions about an end-of-the-year spending bill our message is heard loud and clear.
Don't worry—sending the Letter to the Editor is super easy! When you click on the link above, we'll lead you through a quick process to write a Letter to the Editor to your local newspaper. This tool is pretty magical—you can easily edit our pre-drafted letter, if you wish (inserting your personal story if you have one!), and send it to your paper with just a few clicks.
The pre-drafted letter (which you can edit when you click through to the link!) simply says:
Despite the fact that ICE and Customs & Border Protection separated thousands of children from their parents at the border, and we still do not know the exact number of these separations because these agencies did not bother to document which children belong to which parents at the time of separation, the Senate has introduced a bill that would increase funding for ICE and CBP to over $26 billion. Congress must hold these agencies accountable for those family separations and for the continuing cruel mass incarceration of immigrant children and families by cutting funding for the most inhumane elements of the Trump Administration's immigration policy, starting with cutting $4.74 billion for ICE detention and removal operations, and $5 billion for a wall at the southern border.
That's at least $9.74 billion of our tax dollars that could be used to lift up our children and communities instead of tearing families apart. How else should we be using that money? For that same amount, Congress can increase funding for K-12 public schools by 60% or quadruple federal funding for substance use and mental health programs.
Congress will be making final decisions on a budget in the next week. It is imperative that they use our hard earned tax dollars to strengthen our families and communities, rather than funding cruel and unnecessary immigration policies.
***Can we count on you to submit a letter to the editor calling on Congress to stop funding Trump's tax policies?
After you click the link to send your Letter to the Editor, please forward this email to friends—and also post the action link on Facebook and anywhere else you gather online! 
Thank you for being a strong voice for our families!
P.S. We also are going to be speaking out on this issue as part of a #DefundHate Twitterstorm on Wednesday, December 11th from 1-2pmET. You can check out our bilingual social media toolkit here. Join us on Twitter!
P.P.S. Want to see our 2-pager on the immigration budget? Download it here.