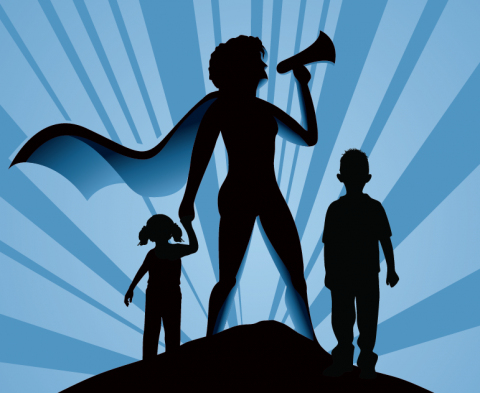 Quick Action: Be an #ACAdefender for Open Enrollment 2017!
It's time to #KeepMarching and use our outside voices for health care!
President Trump and his administration have taken some terrible steps this year to sabotage our health care, limit consumer access to information, and confuse the public about our options for coverage.
You can help fight the Trump sabotage!
With open enrollment starting November 1st, we need to do everything we can to help get the word out that quality, affordable health care coverage options are available at HealthCare.gov thru December 15th! It's on us to get the word out that health care coverage is available since President Trump has gutted funding for outreach efforts.
What's the lowdown? In a sad attempt to sabotage the Affordable Care Act (ACA), President Trump decimated the advertising budget for open enrollment through HealthCare.gov. So, this year it's up to us to spread the word about health care coverage! Starting November 1st thru December 15th, families can shop for high-quality and affordable coverage through their state's health insurance marketplace created by the ACA. The Trump Administration's attempts to undermine the ACA have left millions of Americans confused about whether or not they can, or even should, sign up for health care coverage.
Well, guess what? They can and they should sign up for health care coverage!
A lot of uninsured people won't know that they have coverage options if we don't spread the word. If we #KeepMarching for health care, even small gestures will help to increase awareness. With a quick share on your Facebook page or a simple Tweet, you might be the person responsible for helping your high-school friend, old roommate, or second cousin get the health care coverage they desperately need for their family!
We've made speaking out easy! When you sign on via the link above, you will receive MomsRising's open enrollment social media toolkit and we hope you will commit to taking at least one action (this action can be just one Facebook post!) to inform your friends, family, and community about open enrollment season. The toolkit will include a flyer you can print and post around town, as well as, sample social media posts and graphics. Plus we'll be adding new info to it throughout the enrollment period and sending periodic updates with more great info to share.
We're all about setting realistic goals; so taking one action can be as easy as sharing the news on your Facebook page or posting a flyer to the bulletin board in your workplace or local coffee shop! And don't worry: MomsRising will give you all the information you need.
Studies show
that family (moms!) and friends are among the most trusted sources for information—and that people trust moms as much as doctors, for information about health coverage options. So, your voice matters!