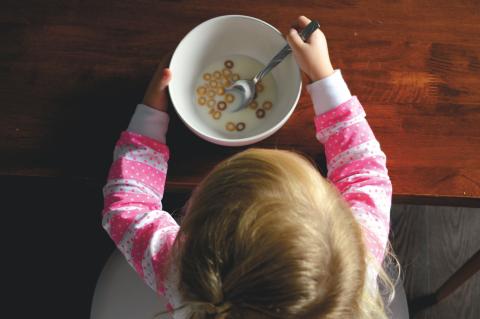 Public Benefits Work Requirements Don't Actually Work
Recently a bipartisan deal kept the U.S. from the brink of economic disaster and saved millions of jobs….but there was a price to pay for that: further time restrictions and harsh work requirements were passed for the Supplemental Nutrition Assistance Program (SNAP or food stamps) and TANF. Many Republicans in Congress have already revealed that they will not be stopping there–they plan to place further restrictions and barriers to access for struggling people and families in the upcoming Farm Bill reauthorization. On face value work requirements may sound reasonable enough, but we know–and research and data shows–that these work requirements only plunge people deeper into poverty, not lift them out of it. 
There is a wealth of data about public benefits, work requirements, and their ineffectiveness at reducing poverty. Just last year a report about the impact of work requirements  was released by the Congressional Budget Office, a federal agency within the legislative branch of the U.S. government that provides nonpartisan budget and economic information to Congress. The report included research data from many sources and demonstrated that TANF work requirements often increase the number of families in deep poverty. The data available also shows that requirements aren't effective at improving long-term employment outcomes. 
The truth is that the additional SNAP time limitations and work requirements passed last week would put almost 750,000 older adults aged 50-54 at risk of losing food stamps benefits.  Nearly half of those newly at risk are women. Many of these recipients have very low incomes, have family caregiving responsibilities,  and have health conditions that could limit their ability to work. Pushing people off of the benefits rolls is the intent of work requirement proposals. The 2018 Arkansas policy of work requirements did just that with 18,000 people losing Medicaid coverage before a federal judge put a stop to the failed experiment. Families are also at a great risk of having less access to food since the current proposals passed, particularly families where one parent or child has a serious health condition. They, especially, will be extremely challenged to meet the rigid set of requirements putting them in danger of losing benefits. Families like that of MomsRising member, M. from Pennsylvania who says, 
"I'm a single mother raising an autistic 5 year-old son who is currently nonverbal. I receive no child support from his father and am only able to work limited hours, due to unavailability of special needs child care. My son requires constant supervision and is an extremely picky eater. SNAP is the only way that I can feed us both!"
There is one area of this debate where there is agreement on both sides of the aisle: the current requirements are too stringent to meet families' needs.  Human services leaders across the country, from both red and blue states, have argued that these requirements impede, rather than support, their efforts to help families move out of poverty.
Despite the stringent work requirements the Republicans are trying to push, we know that SNAP is an important support for workers who are paid low wages and for those looking for work. People cannot work, and children cannot learn properly, when they are hungry. 
The fact is, most people participating in the SNAP program who can work do work. However, working does not guarantee sufficient income to provide for oneself and one's family. SNAP helps fill the gaps for low-wage workers, who often have inconsistent pay, and it helps people afford food for themselves and their families during periods when they are looking for work. SNAP responds by providing workers and their families with supplementary income to buy food. Another MomsRising member, Veronica from North Carolina, shared how instrumental SNAP was in feeding her family while she was growing up:
"When I was young, my family used SNAP benefits to put food on the table. Although my father worked, his salary paid the rent and some bills. Food was hard to come by and we largely relied on food stamps and food pantries. In the months when our benefits lapsed, we struggled tremendously to get food and had it not been for friends and sometimes strangers, we would not have had any food or very little."
And then there are the many people who can not work, for various reasons. Stringent work requirements are simply unfeasible for them and threaten to increase hunger in their families. People like MomsRising member Penny from Tennessee who shares that SNAP benefits feed her children and family: ,
"I'm disabled and can't work a normal job due to my falling. I'm trying to get disability. My husband recently lost his job and we have no car. If they took our food stamps away, I don't know how my kids would eat."  
It is time to devise effective ways to support individuals and families struggling to meet their basic needs instead of imposing policies that only serve to punish people living in poverty. Let our elected leaders know that you support the strengthening of life-sustaining programs, like SNAP, instead pushing people off of those programs through draconian measures.