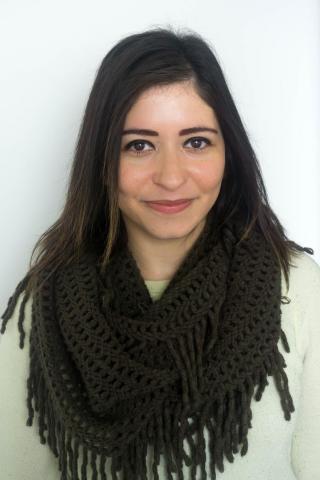 #ProtectOurCare Meet Erin from Chicago, IL
American's healthcare system has utilized Medicaid since 1965. In recent times, it has transitioned from an insurance benefit for Americans getting financial assistance to a much larger group, including pregnant women, persons with disabilities and low-income families. Medicaid is currently under attack as legislation threatens to essentially eliminate much of what was put in place to provide coverage for millions of people.
From Erin Orozco in Chicago:
"Had Medicaid not been an option available to my family, I would not have been able to continue pursuing higher education when my grandmother entered a skilled nursing facility and spent down all her savings on rehabilitative services following hemorrhaging caused by a brain aneurysm. I was raised by a single mother, who in turn was supported by my grandmother for much of my childhood. Unfortunately, my mother died of breast cancer in 2006, three years before my grandmother fell ill, and four years before the passage of the ACA. My mother was uninsured when her breast cancer was diagnosed at an advanced stage, and she refused treatments she feared would not only be painful but also too costly. I wonder at times if ACA had been available to her, if she would have been diagnosed earlier, or in the very least, if she would have been spared the sort of life-and-death calculus that characterized the last months she spent visiting doctors and hearing from bill collections services."
While people argue whether health care is a right or a privilege, people, like Erin, suffer. However, the ACA gave her and her grandmother a beautiful gift: time.
"My life course has been significantly affected by the availability of health care to members of my family, but I count myself among the lucky. At least my grandmother benefited from the existence of a safety net that not only saved and extended her life, but enriched her final years once she was placed in a quality senior living facility. She relearned basic skills such as how to speak and how to walk with minimal assistance, made new friends within her community, and reconnected with family members who could rest assured that she was provided with world class, around the clock assistance that we would never have been able to rival in a home care setting. If she had not qualified to Medicaid, I don't know how my family would have managed to provide her with the care she needed. In the meantime, I was able to finish my studies and find a stable, good-paying job in downtown Chicago. I support myself and am in the process of starting my own family. I know in my heart, none of that would have been possible had I been in the position of having to care full-time for my grandmother in her final years."