Radio!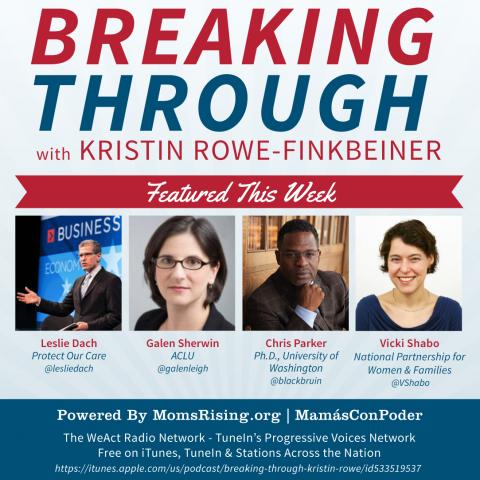 On the radio show this week we cover the GOP effort to gut healthcare and what you can do about it; who voted what way and why in the election; how our policies need to change to mirror our population; and breastfeeding controversies.  Along the way we cover tips and tactics for building a better nation.
*Special guests include: 
Leslie Dach, Protect Our Care, @

FamiliesUSA

; 

Galen Sherwin, ACLU, @

ACLU

; 

Dr. Christopher Parker, University of Washington, @

UW

;  

Vicki Shabo, National Partnership for Women and Families, @

NPWF
Tweet your thoughts with hashtag #risers!
We'd love to hear from you! Please send suggestions and feedback to SarahHoward@MomsRising.org