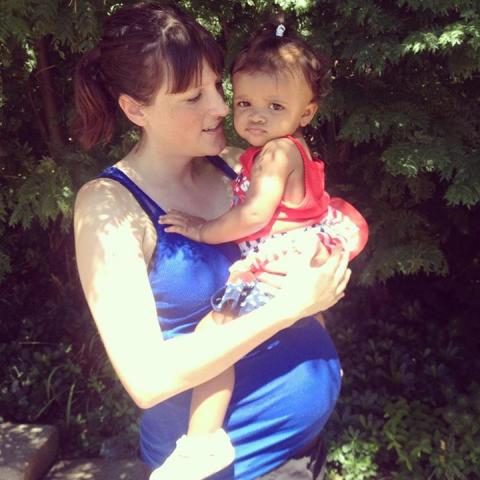 Pregnant Police Officer in Florence, KY Pushed Off the Job Due to City Policy
Office Lyndi Trischler is pregnant, lives with her one-year old daughter, and will soon have to move out of an apartment she can no longer afford because she's been pushed out of her job. This is all because her employer, the City of Florence, Kentucky, will not permit any City employees to work with medical restrictions, unless they have been injured on-the-job.
As reported by the Washington Post yesterday:
"At five months pregnant with her second child, Officer Lyndi Trischler found that the gun belt she was required to wear on her 10-hour patrol shifts pulled painfully on her expanding abdomen. Her heavy bulletproof vest was so tight that she struggled to breathe. She began having heart palpitations.
Months earlier, at her doctor's recommendation, Trischler had asked her supervisors at the police department in the Florence, Ky., if she could do light-duty work in the office as her pregnancy progressed. That's what she'd done the year before when, pregnant with her first child, she'd worked up until the day she gave birth.
But this time, the city said no: Either go out on patrol or go on unpaid leave."
We've written about this policy before and about the letter we wrote to the City of Florence, KY calling on them to provide reasonable accommodations for workers with disabilities, including pregnancy-related disabilities, as they are obligated to under federal law. Now, we've filed a charge with the federal Equal Employment Opportunity Commission (EEOC) against the City of Florence, KY on behalf of Officer Trischler.
"My family and I have already been through so much--dealing with being pushed out of my job at a time when I needed emotional and financial stability the most has been incredibly hard on us," said Officer Trischler.
We call on the City of Florence to make things right: change this discriminatory policy and let Officer Trischler return to work with a reasonable accommodation.
Read and share the Washington Post article here.