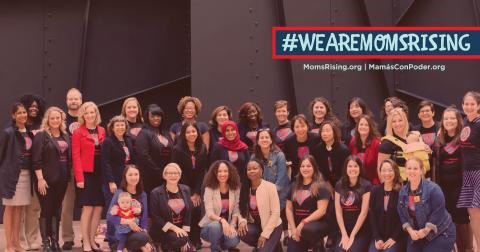 Positive Proactive MOMentum!
On the #RisersRadioShow this week we cover the shutdown, the re-opening, and the power of older women; we also cover the introduction of the Paycheck Fairness Act and FAMILY Act in Congress (Yay!); and we close the show covering how to help prevent Muslim youth from being bullied in our communities.
*Special guests include:
Elyssa Koidin Schmier, MomsRising, @MomsRising @ElyssaK

Deborah Vagins, AAUW, @AAUW

Dr. Madiha Tahseen, The Family and Youth Institute, @TheFYI_org

Ruth Martin, MomsRising, @MomsRising @lawncherub
How to Listen:
Remember to join the conversation by using the hashtag, #RisersRadio, on Twitter!
Hashtag: #RisersRadio #KeepMarching